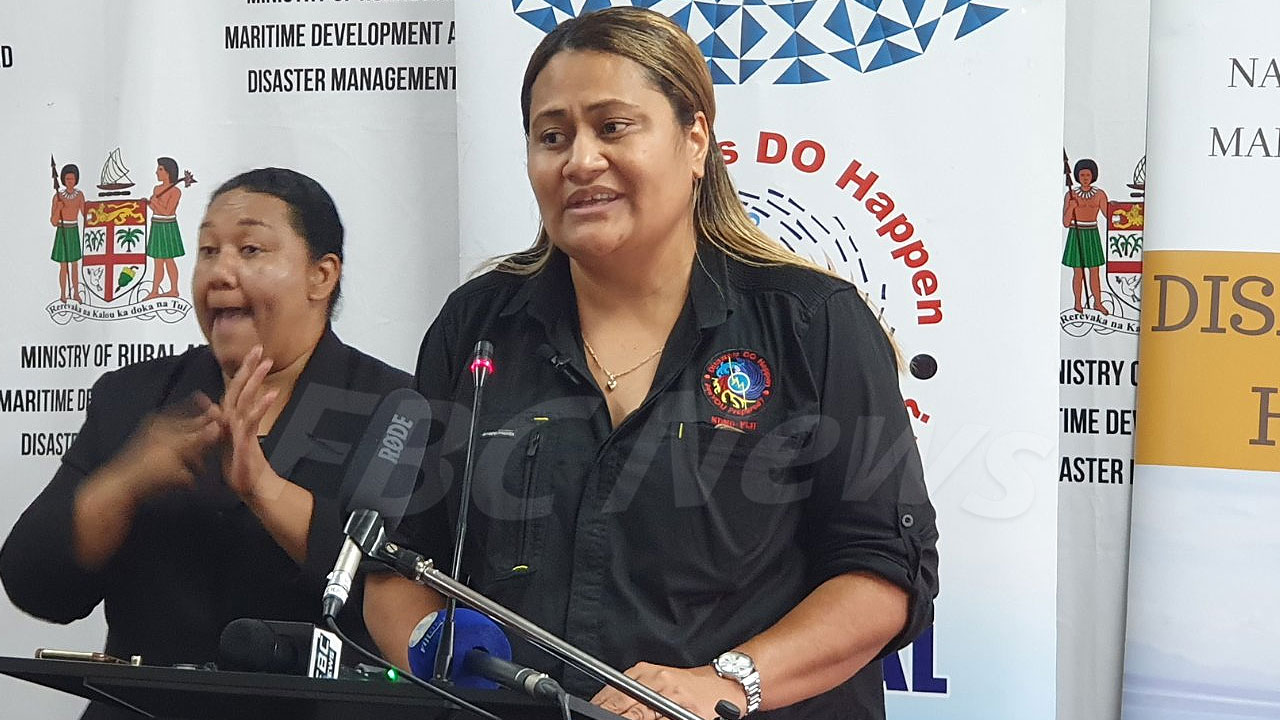 NDMO Director Vasiti Soko
The National Disaster Management Office says 182 evacuation centres are active across the four divisions, as of this morning.
NDMO Director Vasiti Soko says the focus of the NDMO from today is to ensure that evacuees who have been billeted in designated evacuation centres that have been active for the past 48 hours are assisted.
She is urging the general public to refrain from making any unnecessary movement and limit travel.
Article continues after advertisement
Soko says this as relevant authorities work to restore all critical infrastructure that was damaged overnight by Tropical Cyclone Mal as well as ensure public safety.
She says there have been reports of fallen live power lines and debris obstructing accessibility in parts of the country.
She adds with flash flooding also expected in flood-prone and low-lying areas in Viti Levu, the NDMO continues to advise the general public to take the necessary precautionary measures to ensure their safety.
The Director says people must continue to remain vigilant and stay up-to-date with the latest weather updates from the Fiji Meteorological Service.
She says we are not out of the woods yet and people must continue to remain on high alert.