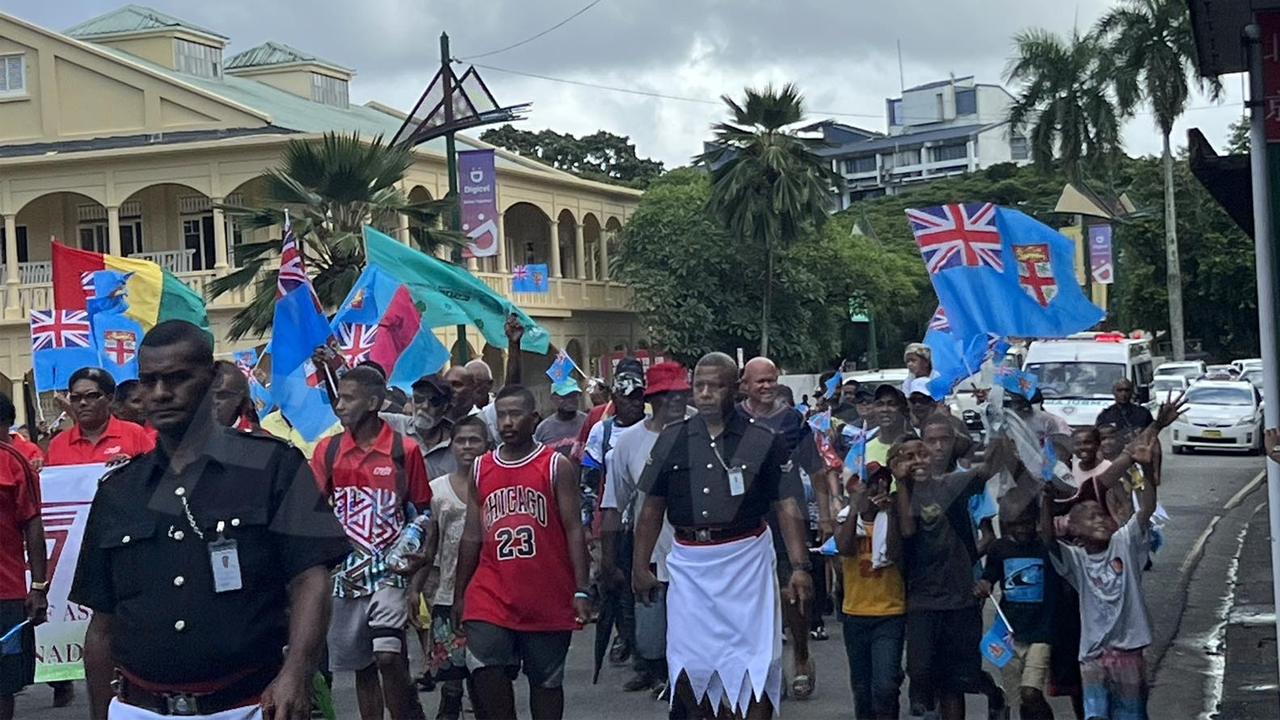 Families and friends, adorned in noble blue hues and waving the Fijian flag, took to the streets of Suva today to celebrate the victory of the people's coalition government.
The Fiji Performing Rights Association (FPRA) Chairman, Eremasi Tamanisau, has expressed his satisfaction with the turnout at a march held today, citing it as favorable despite other major events taking place around the country.
"People have divided themselves up into three important events today, one was the cleaning up of the Colonial War Memorial Hospital which is in a terrible state, second is there is a final rites for the late Professor Brij Lal and this is the third one on the same day and to be able to have this, we are just overwhelmed."
Participants like Mereani Nailabacagi had initially planned to walk around town but were enticed by the sound of the police marching band.
Tuciwa Gucakea, a Fijian living overseas, shared similar sentiments.
"This is a sign of freedom here in Fiji and so we've just come to show our support.
Niumaia Turaganicolo even traveled from Nadi to be part of the event.
"This is just a celebration to thanking the Lord for giving us the freedom in Fiji."
The organized march, led by the Fiji Performing Rights Association, was filled with chants of "Viti Vou" (New Fiji) and joyful smiles, culminating in a gathering at Albert Park.
Article continues after advertisement