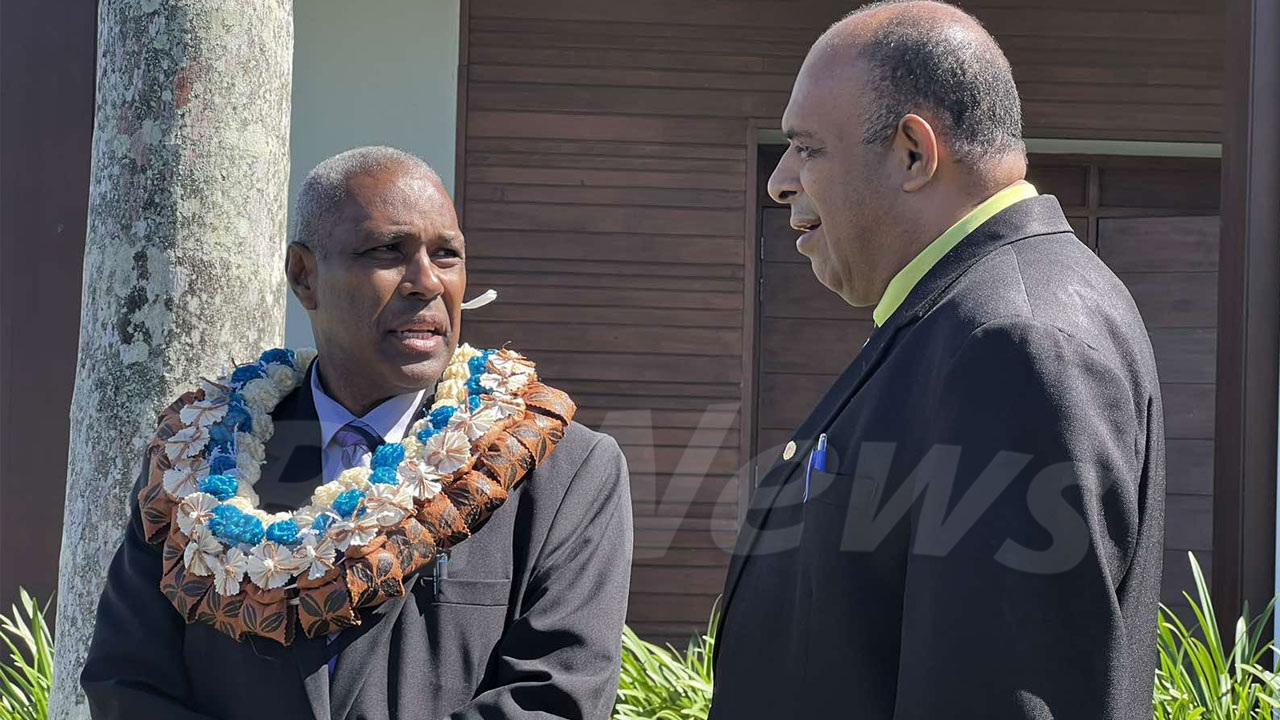 Attorney-General Siromi Turaga [left]
Attorney-General Siromi Turaga has dismissed claims made by the former Supervisor of Elections Mohammed Saneem.
Saneem claimed that the AG had issued a stop departure order against him, but according to Turaga, the Fiji Independent Commission Against Corruption issued the stop departure notice against Saneem.
Turaga says the Fijian Elections Office had lodged a formal complaint against Saneem with FICAC two days earlier.
Article continues after advertisement
Saneem was stopped from leaving Fiji last Friday at the Nadi International Airport.
"Look, it's very simple, he is not the first to be stopped at the airport. If he doesn't agree, he can go to court and challenge the decision."
Turaga states FICAC had informed him about the complaint against Saneem, but the order restricting him from leaving Fiji was issued by the Commission and not his office.
Meanwhile, last night, Saneem stated he had lodged a formal complaint against Turaga.
Saneem claims the Attorney-General does not have the lawful authority to issue any directives to the Fiji Police Force or the Immigration Department to restrain any individual from traveling out of the country.
Saneem also lodged complaints against three employees of the FEO, including the Acting Supervisor of Elections, for accessing confidential information from the Electoral Commission secretariat without lawful authority.