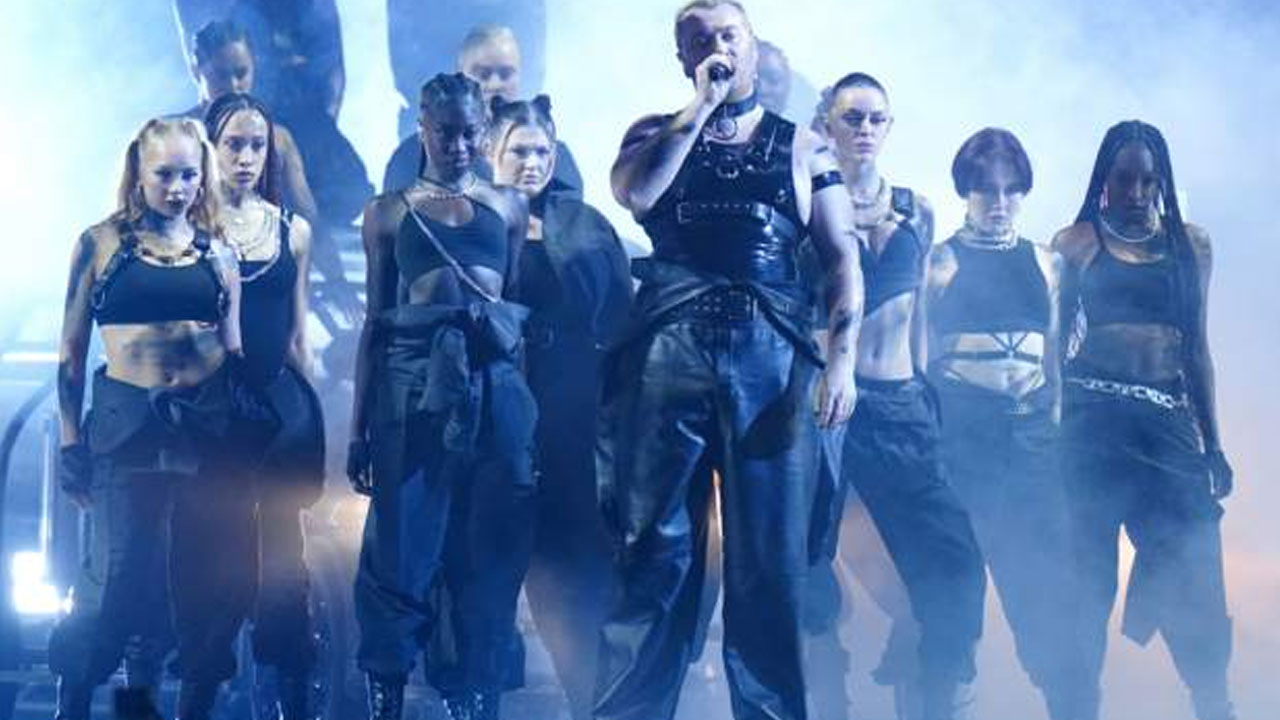 [Source: BBC Entertainment]
We're almost at the end of the show, and Sam Smith and Kim Petras are performing.
There's a lot of PVC.
Last week the pair were accused of trying to raise the devil himself with their fiery performance at the Grammys
Article continues after advertisement
They're performing their erotically-charged track Unholy once again. They've got a team of dancers, draped across various onstage vehicles.
Two of them are snogging on a car bouncing on its own suspension springs, apparently charged on pure lust (rather than petrol).
Anyone who has seen the Palme d'Or-winning film Titane will get the idea.