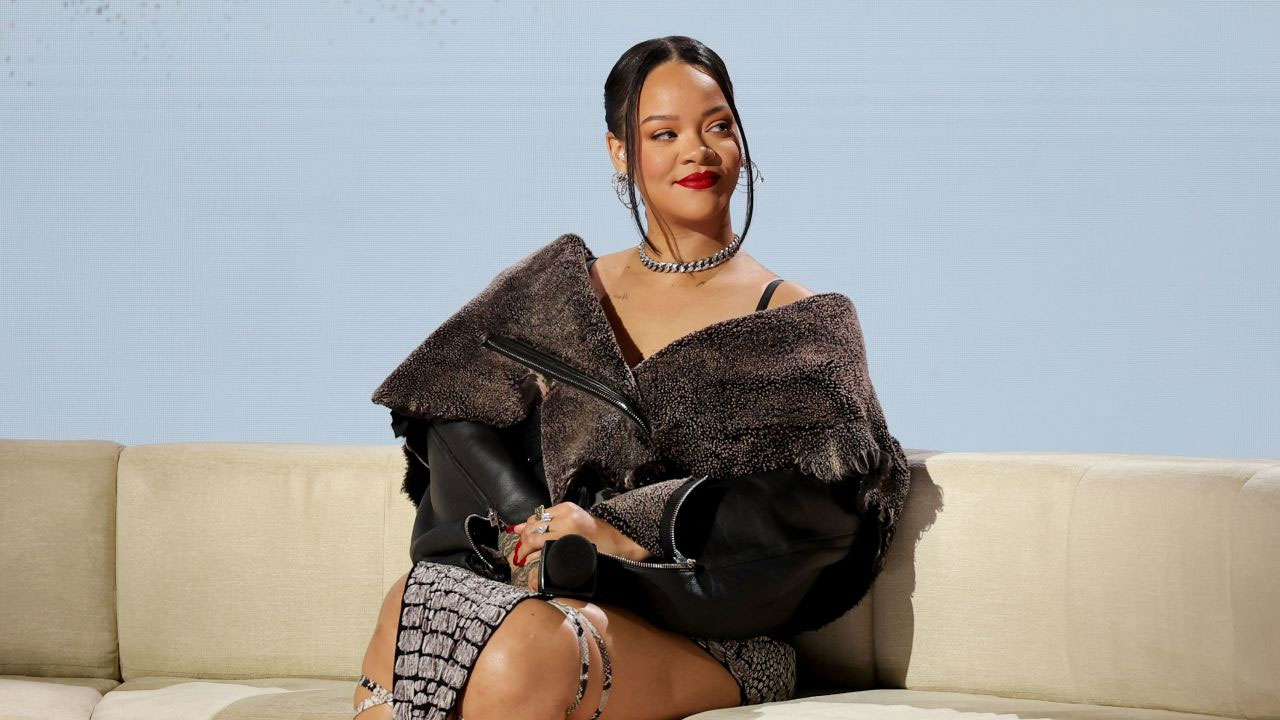 Rihanna at the Super Bowl LVII Halftime Show Press Conference held at Phoenix Convention Center on February 9. [Source: CNN News]
Instead of having "Love On The Brain," Rihanna has had Sunday's Super Bowl LVII halftime show on her mind.
The superstar singer said Thursday that all her attention is going toward preparing for her performance.
"I've been so focused on the Super Bowl that I totally forgot that my birthday is coming up," she said. "I totally forgot about Valentine's Day, I'm just like Super Bowl, Super Bowl, Super Bowl. It's a lot of preparation. It's a lot of moving parts and this week, this is the week that it is really being tested."
Article continues after advertisement
One of Rihanna's biggest challenges, she said during a conversation with Apple Music, has been narrowing down which of her songs to perform.
"The set list was the biggest challenge. That was the hardest, hardest part," she said. "Deciding how to maximize 13 minutes but also celebrate, that's what the show is gonna be. It's going to be a celebration of my catalog in the best way that we could have put it together."
"Trying to cram 17 years of work into 13 minutes" has proven to be "difficult," she said.
"Some songs we had to lose because of that and and that's gonna be okay," Rihanna continued. "But I think we did a pretty good job of narrowing it down."
The new mother of a son with partner and fellow musical artist A$AP Rocky also said that with becoming a mom has given her strength.
"There is something that just happens where you feel like you can take on the world. You can do anything," she said.
"The Super Bowl is one of the big stages in the world, so as scary as that was because I haven't been on stage in seven years, there's something exhilarating about the challenge of it all," she said. "It's important for me to do this this year. It's important for representation. It's important for my son to see that."
Rihanna's last album, "Anti," released in 2016.