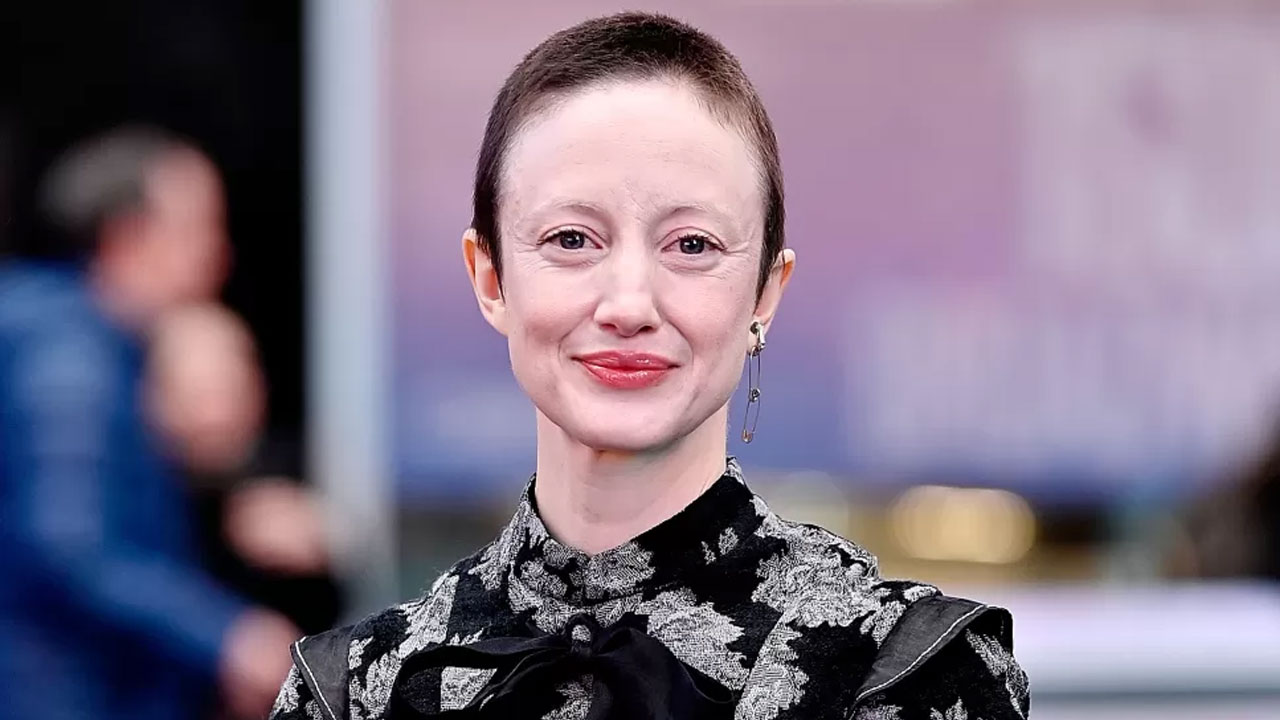 Andrea Riseborough said she was "not entirely sure" how her nomination had happened [Source: BBC]
Awards pundits are still picking their jaws off the floor after Tuesday's Oscar nominations.
Despite enjoying a flurry of late celebrity support, many Oscar-watchers felt British actress Andrea Riseborough had too high a hill to climb to score a nomination in the highly competitive best actress category.
But on Tuesday, she was nominated for her performance in To Leslie, in which she plays an alcoholic mother from Texas who tries to make ends meet after squandering her lottery winnings.
Article continues after advertisement
There is no doubt that Riseborough is impressive in the low-budget film, but the nod took even her by surprise. "I'm astounded," she told Deadline after the nominations were unveiled. "It's such an unexpected ray of light… I'm not entirely sure how this happened."
Well, we have a bit of an idea – and it involves Gwyneth Paltrow, Edward Norton, Courteney Cox, Susan Sarandon, Charlize Theron, Jennifer Aniston, Kate Winslet, Mark Ruffalo, Sarah Paulson and Amy Adams.
They are just a few of the Hollywood A-listers who got behind To Leslie – voicing their support for the film on social media in the dying days of voting, and in some cases even hosting their own screenings.
It had become a bit of a running joke in recent days that many posts championing the film used the same wording, calling To Leslie a "small film with a giant heart". But the copy-and-paste tweets and Instagram posts were driven by an apparently genuine admiration.
The efforts to get the film on to the Academy's radar were ultimately successful, but it's hard to overstate how unusual Riseborough's campaign has been.
To Leslie reportedly only made $27,000 (£21,800) at the box office when it first opened. (Having said that, it did make at least an extra £4.49 last week when this reporter paid to rent it on a well-known streaming service.)
The film premiered at South by Southwest last March. Unlike Toronto, Venice or Cannes, SXSW is not one of the film festivals considered a key part of the awards race and the film went largely unnoticed.
"After SXSW there was a quiet lull," Riseborough recalled. "And then slowly, as the film had a few screenings elsewhere – including at Raindance, which was a big deal because we hadn't had a release in the UK – we found people were starting to talk about it.