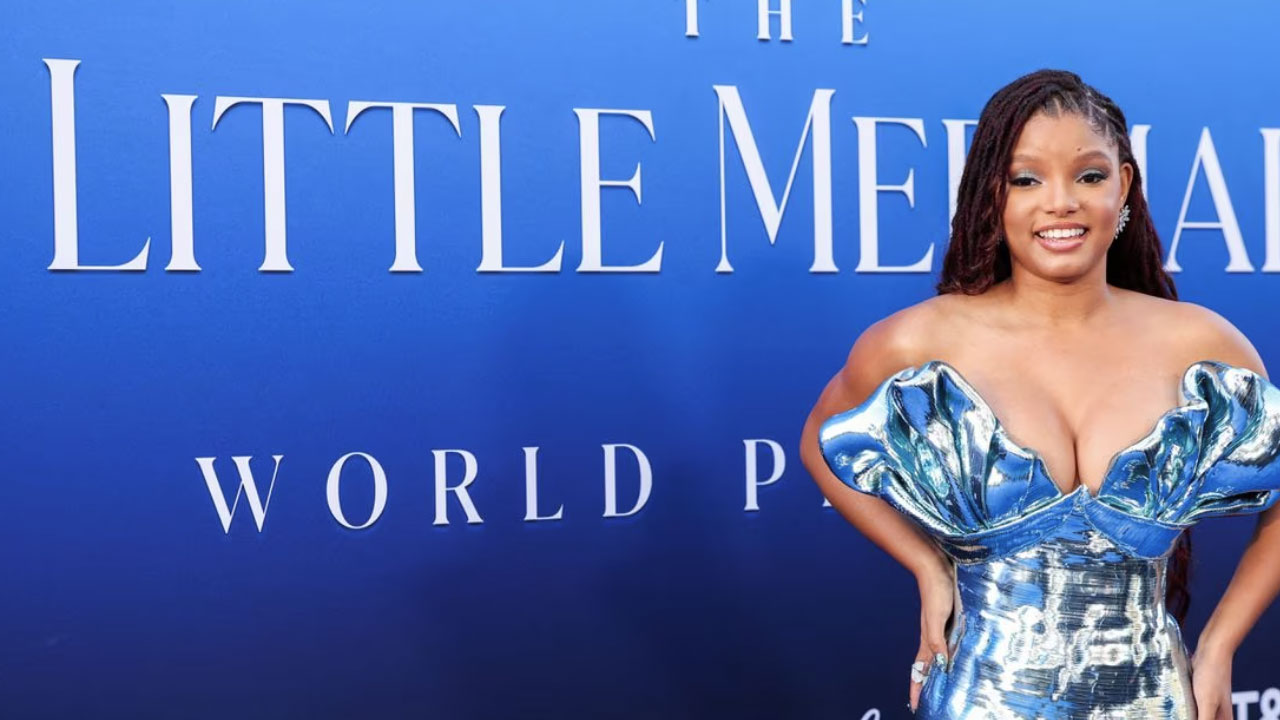 [Source: Reuters Entertainment]
As the second Black Disney princess in history, Halle Bailey, who plays Ariel in the new "The Little Mermaid" movie, says she has been moved by videos of Black children and parents delighted by her history-making role.
And then there was the video that hit closer to home, sent by her mother, of her grandparents viewing the film's trailer and her grandfather crying as he watched it on repeat.
When the 23-year-old American singer was cast as Ariel, it was a moment of both celebration and struggle, as she became the target of a racist backlash on social media.
Article continues after advertisement
Bailey chose to embrace her historical casting by reading the book "The Little Mermaid: Make a Splash" to children at the White House in April and soaking up the good vibes from her little fans' videos.
The movie splashes into theatres on Friday.
Based on the animated 1989 film and the Hans Christian Andersen fairytale of the same name, the new movie directed by Rob Marshall follows the mermaid Ariel, who makes a deal with a cruel sea witch, Ursula, in which Ariel trades her voice to become human and reunite with Prince Eric after rescuing him from a shipwreck.
The cast includes Jonah Hauer-King as Eric, Melissa McCarthy as Ursula and Javier Bardem as King Triton. Among the voice actors, Daveed Diggs plays the crab Sebastian, Awkwafina is the diving bird Scuttle, and Jacob Tremblay is the fish Flounder.
With encouragement from loved ones, Bailey dove into her role, literally, by taking mermaid lessons.
Acting veteran McCarthy also embraced the opportunity to play Ursula, a character she felt attached to long ago.
McCarthy appreciated being able to explore Ursula's fears and loneliness.