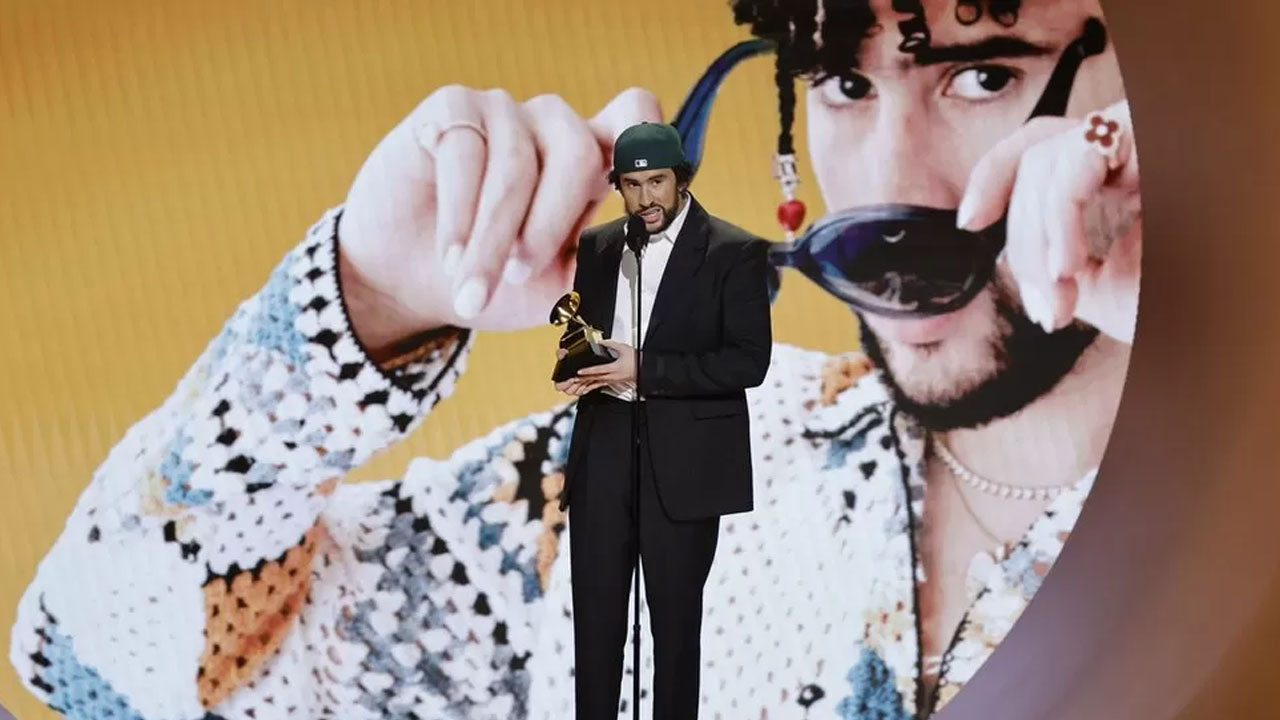 [Source: BBC]
Pop superstar Bad Bunny is being sued for $40m (£33m) by his ex-girlfriend, who says he used a recording of her in two songs without permission.
Carliz De La Cruz Hernández says she recorded the catchphrase "Bad Bunny baby" on her phone in 2015, before he became famous and before they split up.
The line has appeared on the Puerto Rican singer and rapper's 2017 single Pa Ti and the 2022 song Dos Mil 16.
Article continues after advertisement
Bad Bunny was the most-streamed artist on Spotify for the past three years.
He has not publicly responded to Ms De La Cruz's legal action, which was filed in Puerto Rico earlier this month.
It said the pair got together in 2011 and both worked in a supermarket as Bad Bunny – real name Benito Martínez Ocasio – also made music.
She recorded several versions of herself saying the "Bad Bunny baby" line using the voice notes app at a friend's home in the bathroom – because it was the quietest room – and sent them to Martínez.
He used them in a string of early tracks on Soundcloud, then released it on Pa Ti, which has had more than 355 million views YouTube platform and 235 million plays on Spotify.