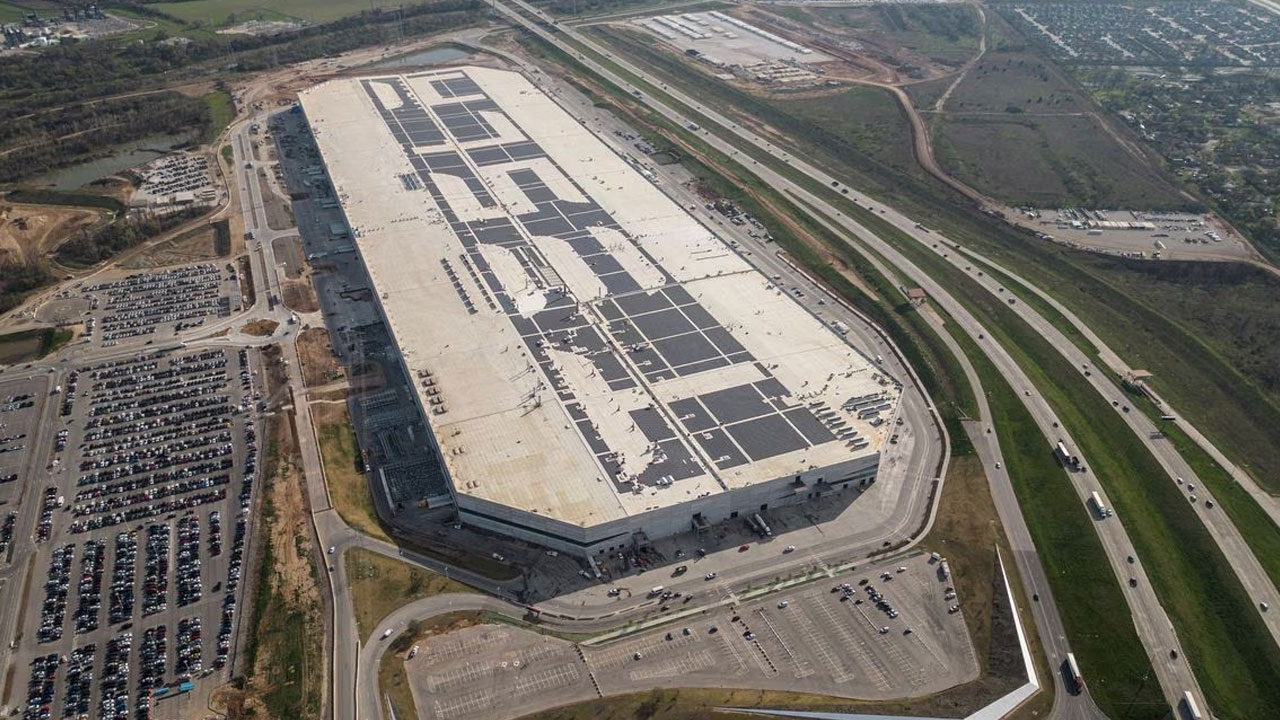 A general view of the Tesla gigafactory in Austin, Texas, U.S., February 28, 2023. [Source: Reuters]
Tesla Inc (TSLA.O) will cut assembly costs by half in future generations of cars, engineers told investors on Wednesday, but Chief Executive Elon Musk did not unveil a much-awaited small, affordable electric vehicle.
Shares fell more than 5% in after hours trade following presentations at the company's investor day from its Texas headquarters. A question-and-answer program is continuing.
In the first nearly three hours of the webcast, Tesla executives led by Musk discussed everything from a white-paper plan for the globe to embrace sustainable energy to the company's innovation in managing its operations from manufacturing to service.
Article continues after advertisement
The presentation featured an array of engineers, a nod to Tesla's attempt to show the depth of its executive bench beyond Musk, the face of the company. Tom Zhu, the new global production chief, took the stage and said Tesla's global capacity was 2 million vehicles a year.
Musk had been expected to lay out a plan to make a small, affordable electric vehicle (EV) that would broaden his brand's appeal and fend off competition, but by late in the presentation executives had not detailed new vehicle model plans or new financial targets for the year.
Musk declined to comment on a slide that showed two hidden vehicles, although an executive said the next generation platform was not a single car.
Tesla's chief financial officer, Zach Kirkhorn, estimated the company would need to invest six times more than it has to date to hit its long-term target of increasing output to 20 million vehicles annually, a 10-fold increase from current capacity. The bill could be $175 billion, he said.
Musk began the question-and-answer section by announcing a new Tesla factory would be built in northern Mexico. On Tuesday, Mexican officials announced that Tesla would build a factory in the northern state of Nuevo Leon. It would be the company's first factory outside of the United States, Germany and China.
Tesla stock is down about half from their November 2021 peaks, but has rebounded more than 60% this year.
Capturing the mass market is critical to Tesla's goal of 20 million vehicles annual production by 2030.
The automaker has only four models, all priced toward the higher end of the market. The Cybertruck pickup is coming this year, executives said.
Musk said Tesla could need as few as 10 models to achieve annual sales of 20 million vehicles a year. That would be an average of 2 million sales per year for each model line. By comparison, Japan's Toyota, the world's largest automaker by volume, sells just over 1 million Corollas a year globally.
Tesla already has a significant lead over its rivals in manufacturing EVs at a profit. Chief Engineer Lars Moravy said the company expects to build its next-generation vehicles for half the cost of the current Model 3 or Model Y.
Moravy described a production process for future EVs he called an "unboxed" model that would deliver lower costs by snapping together sub-assemblies and reducing complexity and time in assembly.
Tesla executive Peter Bannon gave an example of how the company uses data to cut costs. Customer data showed Tesla owners did not use the sun roof, he said, "so we removed it."
High-profile Tesla investor Ross Gerber tweeted that the presentation amounted to a "Huge tease" on the next-generation vehicle. "It's coming. They laid it all out. 50% less cost to build. Would get you a $25-$30k EV!"
Tesla has outperformed the industry in recent years, increasing deliveries rapidly despite the pandemic and supply-chain disruptions.
But Tesla cut prices in recent months to boost sales, which were pressured by a weak economy and growing threats from rivals in the United States and China.
Tesla will also have to improve its battery technology, which Musk has called the "fundamental limiting factor" for the transition to sustainable energy.
In 2020, Musk unveiled a plan to develop batteries in-house, which he said would make self-driving electric cars priced at $25,000 feasible by 2023, but Tesla has been struggling to scale up the production of the so-called 4680 batteries.
Executives on Wednesday said Tesla plans to start production of battery materials factories this year, with a lithium refinery and a cathode facility in Texas. They did not give an update to its production volume of 4680 cells.
Reporting by Hyunjoo Jin in San Francisco, Joseph White in Detroit, Akash Sriram in Bengaluru, Abhirup Roy in San Francisco and Kevin Krolicki in Singapore; Editing by Peter Henderson, Matthew Lewis and Himani Sarkar