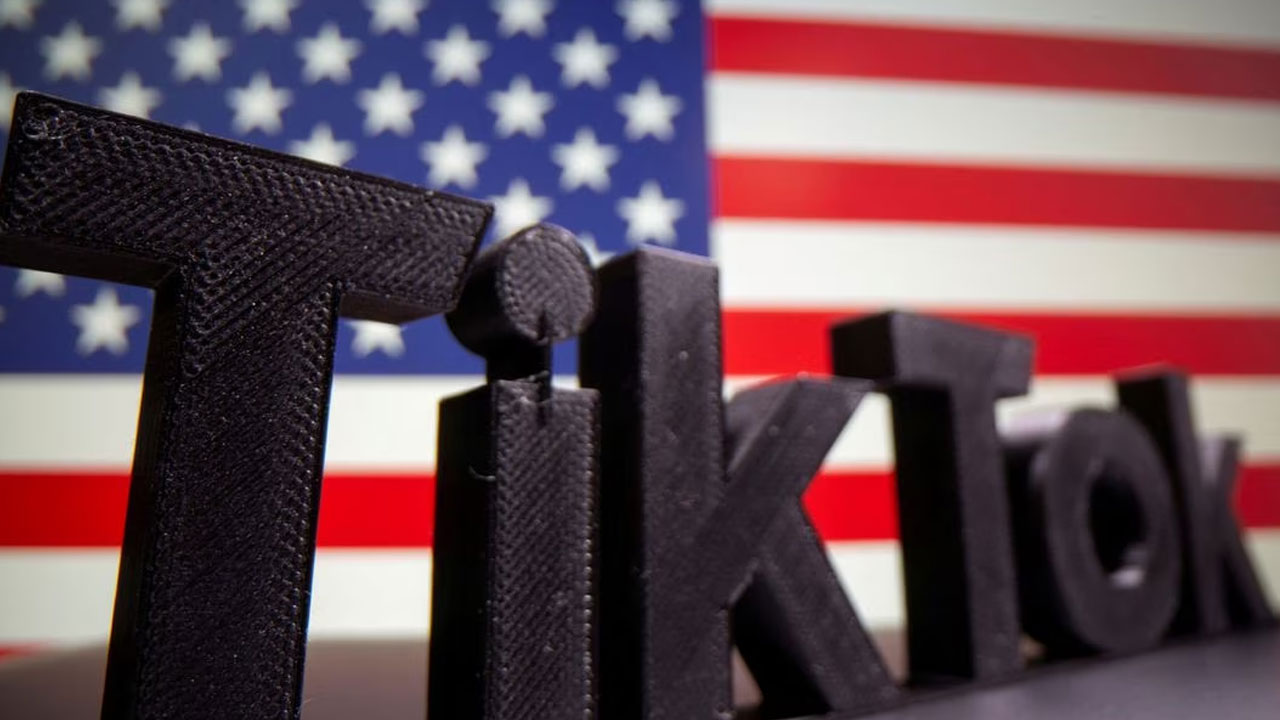 A 3D printed Tik Tok logo is seen in front of U.S. flag in this illustration taken October 6, 2020. [Source: Reuters]
The top Democrat on the House Foreign Affairs Committee said he opposes a Republican bill that would give President Joe Biden the power to ban Chinese-owned social media app TikTok and other apps.
The committee opened debate on Tuesday on the measure that Republican committee chair Michael McCaul sponsored to grant the administration new powers to ban the ByteDance-owned app that is used by more than 100 million Americans. The committee is expected to vote on the measure later on Tuesday.
Representative Gregory Meeks said he strongly opposed the legislation, saying it would "damage our allegiances across the globe, bring more companies into China's sphere, destroy jobs here in the United States and undercut core American values of free speech and free enterprise."
Article continues after advertisement
A ban would require passage by the full House and the Senate before the president can sign it into law.
The U.S. government's Committee on Foreign Investment in the United States (CFIUS), a powerful national security body, in 2020 unanimously recommended that ByteDance divest TikTok because of fears that user data could be passed onto China's government. TikTok and CFIUS have been negotiating for more than two years on data security requirements.
Meeks said McCaul's bill is overly broad but said he believes concerns about TikTok are "justified" and offered an alternative that would allow the current negotiations CFIUS and TikTok to address U.S. data concerns to continue. "We need to address TikTok," Meeks said.
McCaul noted courts repeatedly blocked former President Donald Trump's administration's attempts to bar TikTok from U.S. devices.
The American Civil Liberties Union urged Congress not to ban TikTok, saying it would violate the free speech rights of millions of Americans.
This month, Biden said he was not sure if Washington would ban TikTok. Earlier on Monday, the White House gave government agencies 30 days to ensure that TikTok is not on any federal devices and systems. Various U.S. states, Canada and European Union policy institutions have also banned TikTok from being loaded onto state-owned devices. Meeks praised those efforts.