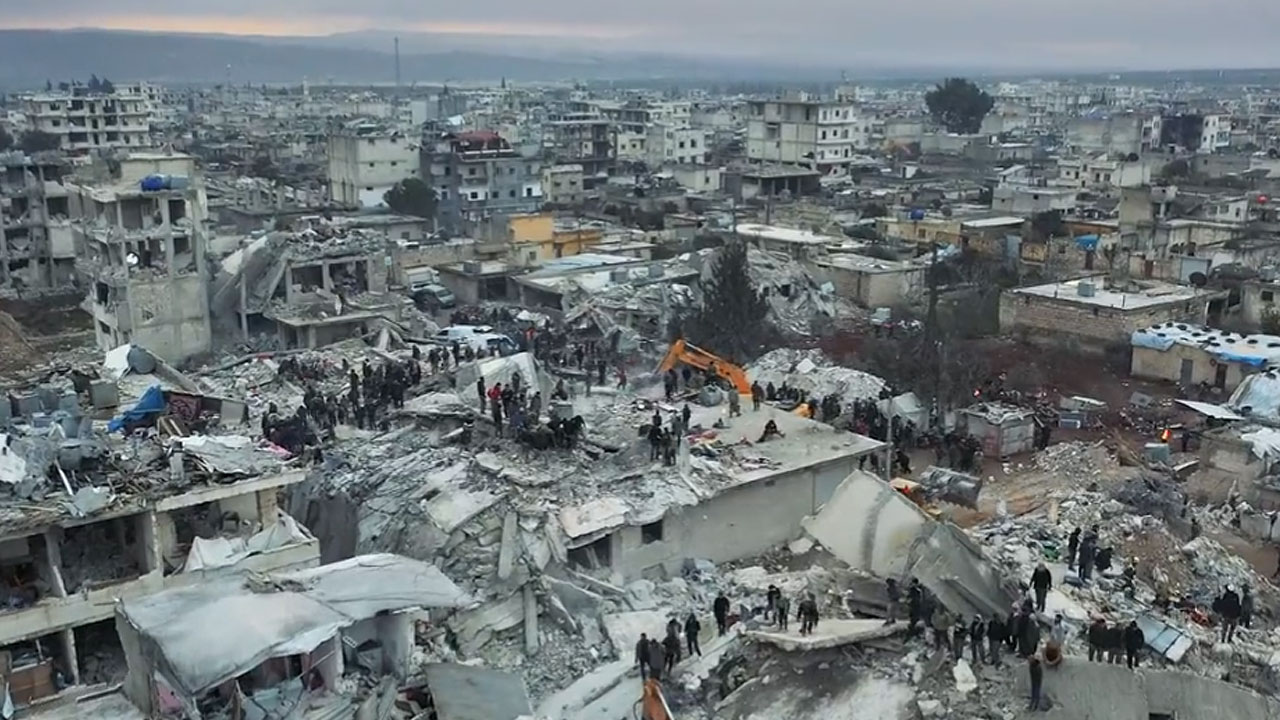 [Source: BBC News]
Many of the rescue videos that have emerged from opposition-held north-western Syria since Monday have come from the small town of Jindayris, where around 50 buildings are reported to have collapsed.
On Tuesday, a doctor at a local hospital said a newborn baby girl who was filmed being pulled from the rubble was in a stable condition. Her mother, father, four siblings and aunt did not survive.
Earlier we learnt from the head of the White Helmets, whose volunteer first responders are leading the rescue effort in opposition-held areas, that more than 300 people are now known have been killed in Jindayris alone.
Article continues after advertisement
Raed al-Saleh tweeted that 800 others had been injured and warned that there were "terrifying scenes" on the ground.
"A catastrophic situation, destruction everywhere," he wrote. "Hundreds of families are still under the rubble, and our teams are working with all their energy in the destroyed locations."
This drone footage showing the devastation in Jindayris was posted by the White Helmets on Tuesday night.