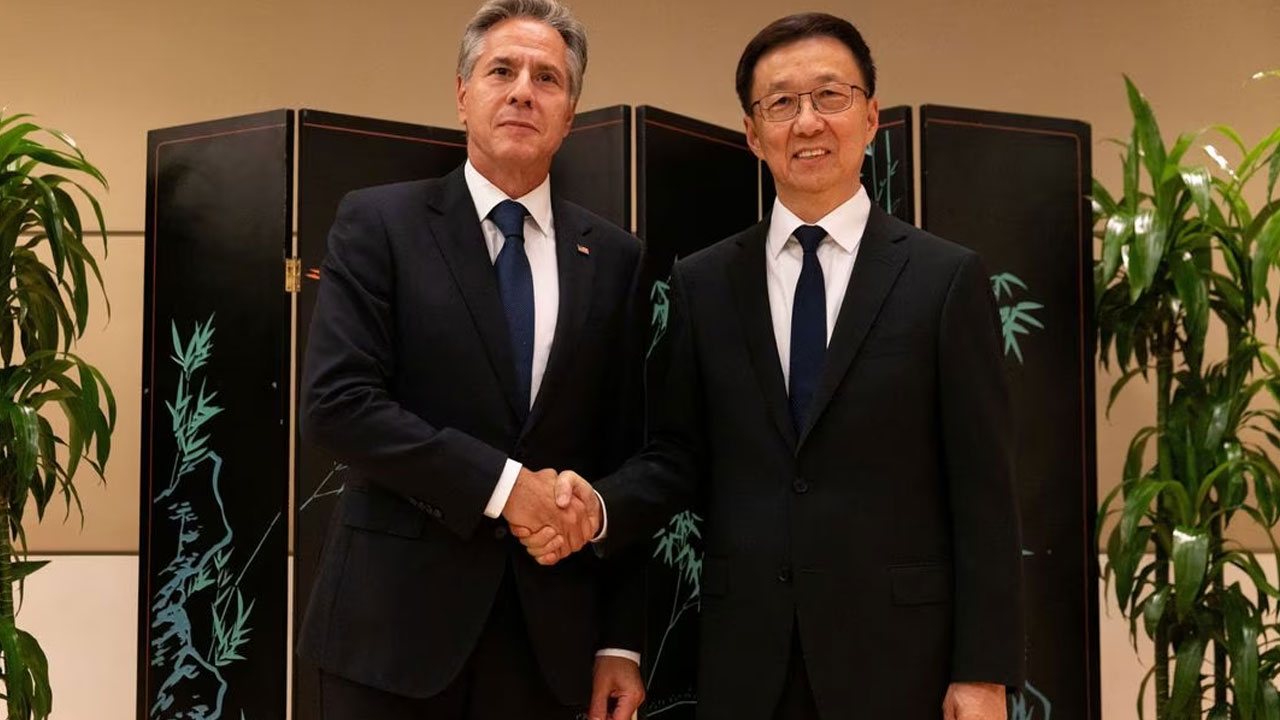 [Source: Reuters]
U.S. Secretary of State Antony Blinken met with Chinese Vice President Han Zheng on Monday on the sidelines of the United Nations General Assembly as the world's two largest economies hold a series of meetings to stabilize their strained relationship.
White House national security adviser Jake Sullivan met with Chinese Foreign Minister Wang Yi in Malta for 12 hours last weekend, in what both sides have described as "candid, substantive and constructive" talks.
The meeting between Blinken and Han was the latest in a series of high-level talks between U.S. and Chinese officials that could lay the groundwork for a meeting between President Joe Biden and Chinese President Xi Jinping later this year.
Article continues after advertisement
Blinken, U.S. Commerce Secretary Gina Raimondo, Treasury Secretary Janet Yellen and Biden climate envoy John Kerry have travelled to China this year to thaw relations and ensure continued communication between the two countries amid tensions that flared after the U.S. military shot down a Chinese surveillance balloon that travelled over the United States.
Biden this month expressed disappointment that Xi had skipped a summit of Group of 20 leaders in India, but said he would "get to see him." The next likely opportunity for Biden to hold talks with Xi is an Asia-Pacific Economic Cooperation summit in San Francisco in November, where U.S. aides for months have hoped to stage such a meeting.
Neither Blinken nor Han in their remarks explicitly mentioned whether such a meeting will materialize.