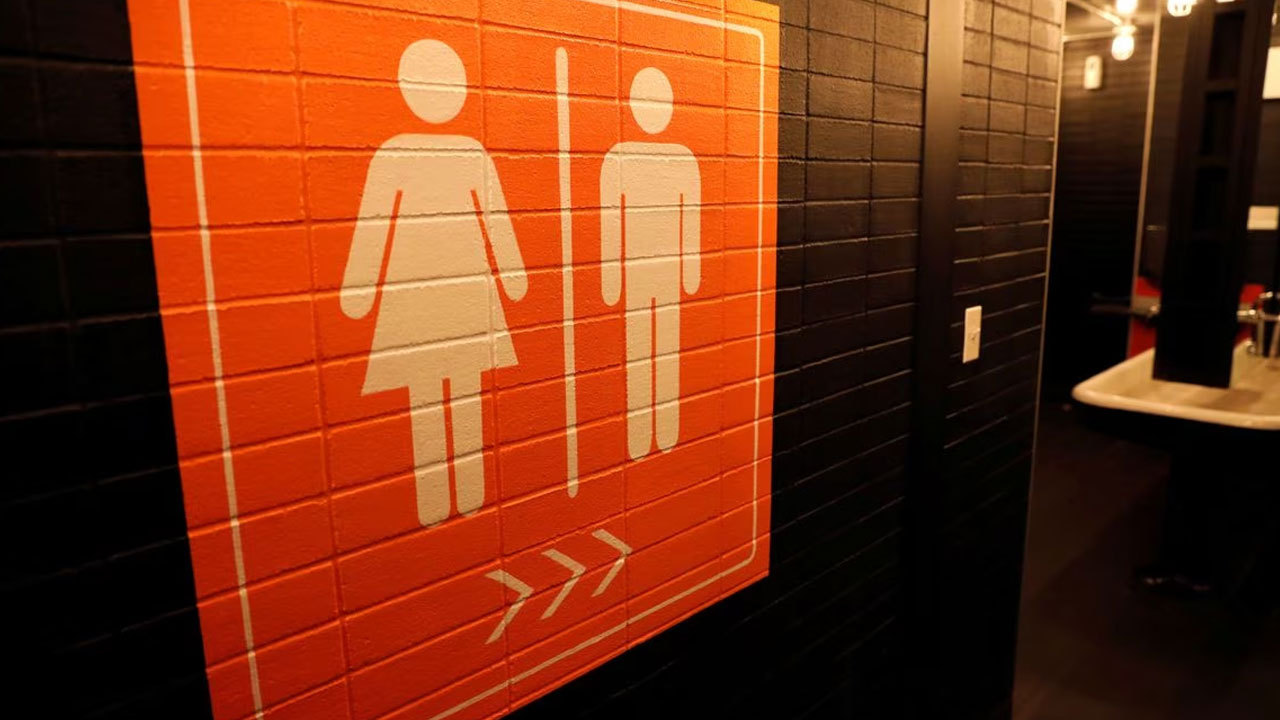 A sign is seen pointing to a gender neutral restroom in New York City, U.S. [Source: Reuters]
Arkansas Governor Sarah Huckabee Sanders signed a law targeting the trans community, prohibiting transgender people from using the restroom that matches their gender identity at public schools.
The bill signed by the Republican governor, who describes herself as a conservative reformer, applies to multi-person restrooms and locker rooms at public schools and charter schools serving prekindergarten through grade 12.
The law requires schools to provide reasonable accommodations, that include single-person restrooms and changing areas. School authorities that violate the law can face fines of at least $1,000, and parents can also file lawsuits to enforce the measure.
Article continues after advertisement
Similar laws directed at transgender youth have been enacted in Alabama and Oklahoma. read more
Republican legislators across the United States have escalated a campaign to ban certain healthcare for transgender youth, in some cases seeking to charge parents and doctors with child abuse if they provide treatment.