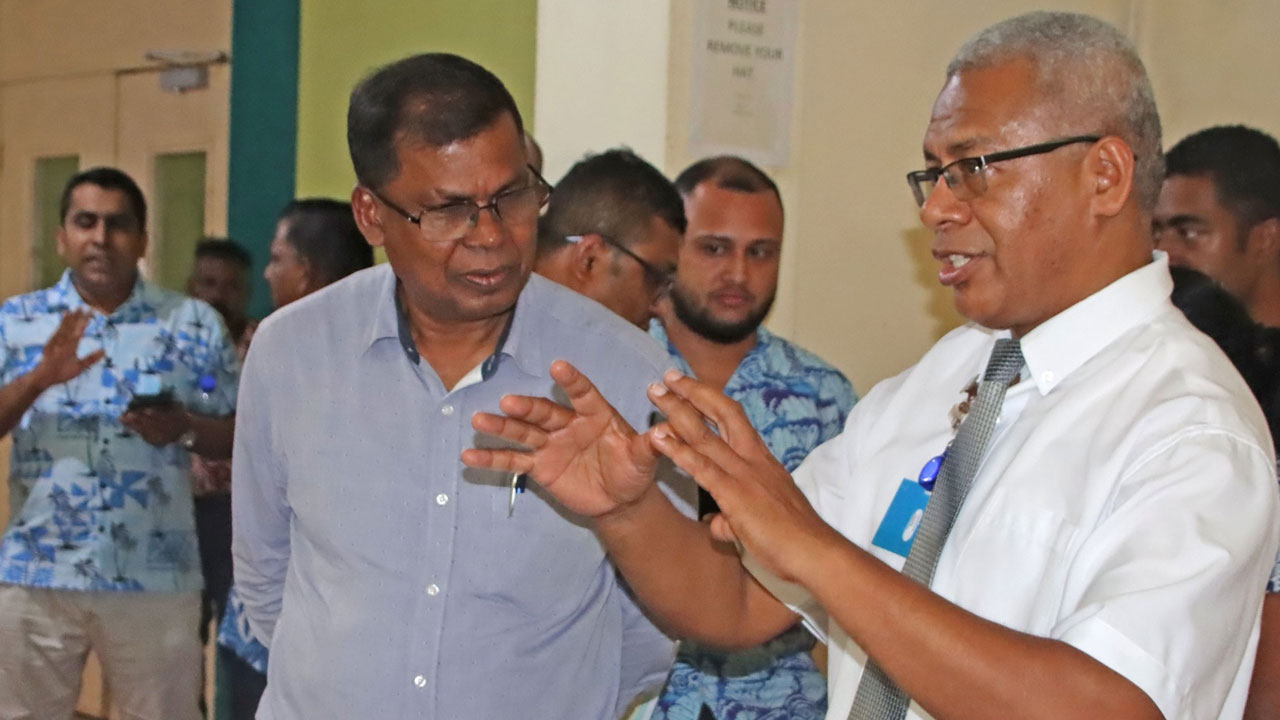 The Deputy Prime Minister and Minister for Finance Prof. Biman Prasad [left] during his tour at the Labasa Divisional Hospital [Source: Fiji Government]
For the future, Ministry of Finance will have to put in place a carefully planned process and budgetary allocation for maintenance works, especially those in the health sector.
Minister Biman Prasad says this will ensure that they are able to do urgent and appropriate maintenance on government infrastructure.
Prasad says during his recent tour of the North, he has looked at the projects, maintenance, and construction of infrastructure that were handled by his ministry.
Article continues after advertisement
"We have looked at sub-divisional hospitals, health centers, and nursing stations and the way in which some of these infrastructure has been led to be in a state of some kind of dilapidation that can be fixed but not with huge amount of funding."
According to Prasad, fixing the crumbling infrastructure does not require a significant amount of funding.
He adds that the issue requires the proper allocation of a sufficient quantity of funding.