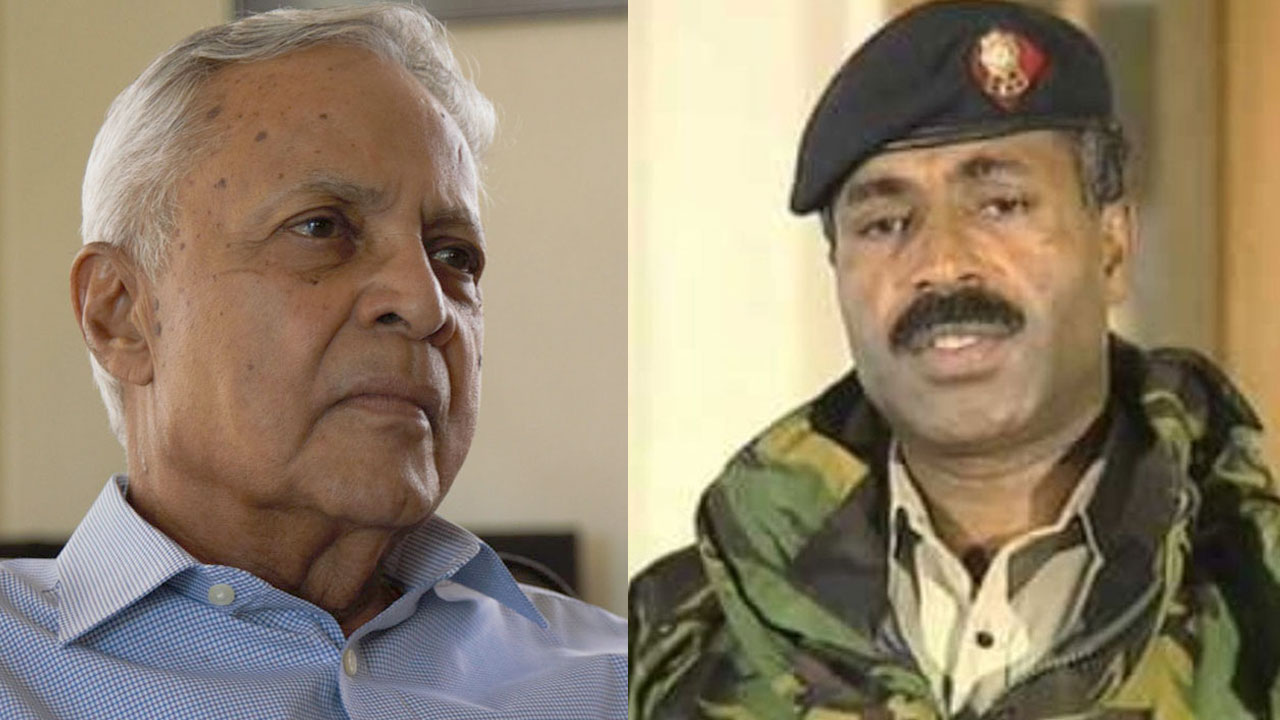 FLP Party Leader Mahendra Chaudhry (left), former RFMF officer Colonel Filipo Tarakinikini.
The Fiji Labour Party condemns the appointment of former RFMF officer Colonel Filipo Tarakinikini as Fiji's Acting Permanent Representative to the United Nations.
Party Leader Mahendra Chaudhry is urging Prime Minister Sitiveni Rabuka to reconsider the appointment.
The former Prime Minister claims that Tarakinikini's name has been closely linked with senior RFMF officers who supported the 2000 coup and army intelligence reports showed him attending destabilization meetings with former Police Commissioner Savua and ethno-nationalist Apisai Tora prior to the 2000 coup.
Article continues after advertisement
In 2000, Mahendra Chaudhry was Prime Minister when his government was hijacked at gunpoint and held hostage by indigenous nationalists led by George Speight for more than eight weeks.
Tarakinikini escaped prosecution when former Prime Minister Laisenia Qarase facilitated his appointment as Senior Planning Officer with the UN Department of Peacekeeping Operations in New York in March 2001, a position he held for more than 20 years before being unable to return to Fiji under the Fiji First government.
Former Army Commander and Prime Minister Voreqe Bainimarama had made it clear that he would be arrested on his return to Fiji to answer to charges relating to the 2000 coup and the Army mutiny in November of that year.
However, when Tarakinikini quit the army, he made allegations against Bainimarama claiming that Bainimarama was framing him and other loyal soldiers.
Meanwhile, George Speight named Tarakinikini as RFMF Chief of Staff in the plot to depose Army Commander Bainimarama days after the Parliamentary takeover.
Later, during the Army mutiny, he was named Chief of Staff once more by the rebel CRW soldiers involved in the mutiny.
Chaudhry adds that the RFMF Board of Inquiry Report set up in August 2000 to investigate the Army involvement in the coup questions a number of Tarakinikini's actions at the time of the crisis, including a call he made to the Army camp at 2.30am on 19 May wanting to speak to a CRW soldier closely linked to the takeover later that morning.
On the day of the coup, while LT-Col Viliame Seruvakula, Commanding Officer 3 FIR, was desperately trying to get orders for the Army to step in and stop the rioting, burning and looting taking place in Suva city, Tarakinikini advised against doing anything.
He later told the RFMF Board of Inquiry that his advice to the Army command was: "Until we receive a legal order, Suva can be gutted …but we cannot go out now."
Fiji Labor Party is calling for the rescindment of Tarakinikini's appointment and be brought back to Fiji to face charges on all the coup and mutiny-related allegations against him.
Chaudhry adds that the appointment is also irregular and in breach of the establishment rules in the civil service in that a person cannot be recruited to an acting position from outside the service.
Tarakinikini replaces Doctor Satyendra Prasad.
FBC News has sought comments from the Office of the Prime Minister.