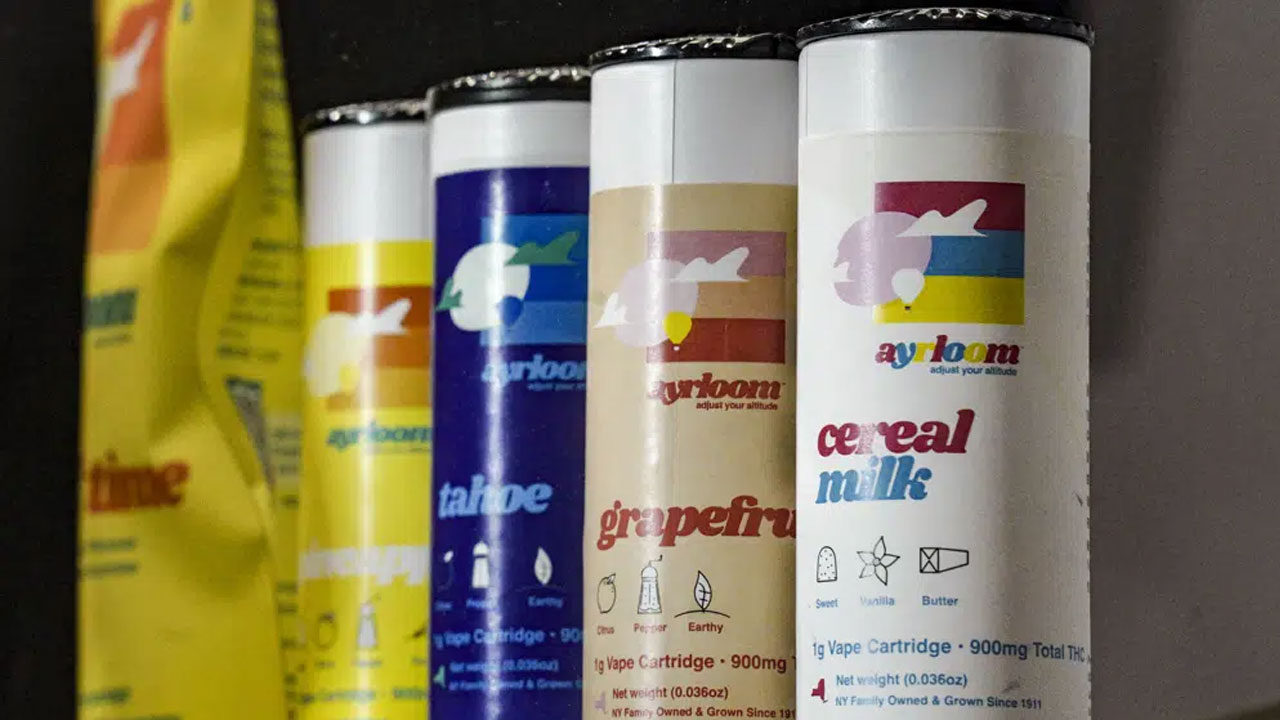 [Source: AP]
When New York's first licensed recreational marijuana outlet opened last month, the chief of the state's Office of Cannabis Management, Chris Alexander, proudly hoisted a tin of watermelon-flavored gummies above the crowd.
Outside the Manhattan shop, he displayed another purchase — a jar containing dried flowers of a cannabis strain called Banana Runtz, which some aficionados say has overtones of "fresh, fruity banana and sour candy."
Inside the store run by the nonprofit Housing Works, shelves brimmed with vape cartridges suggesting flavors of pineapple, grapefruit and "cereal milk," written in rainbow bubble letter print.
Article continues after advertisement
For decades, health advocates have chided the tobacco industry for marketing harmful nicotine products to children, resulting in more cities and states, like New York, outlawing flavored tobacco products, including e-cigarettes.
Now as cannabis shops proliferate across the country, the same concerns are growing over the packaging and marketing of flavored cannabis that critics say could entice children to partake of products labeled "mad mango," "loud lemon" and "peach dream."
"We should learn from the nicotine space, and I certainly would advocate that we should place similar concern on cannabis products in terms of their appealability to youth," said Katherine Keyes, a professor of epidemiology at Columbia University who has written extensively about the rise in marijuana use among young people.