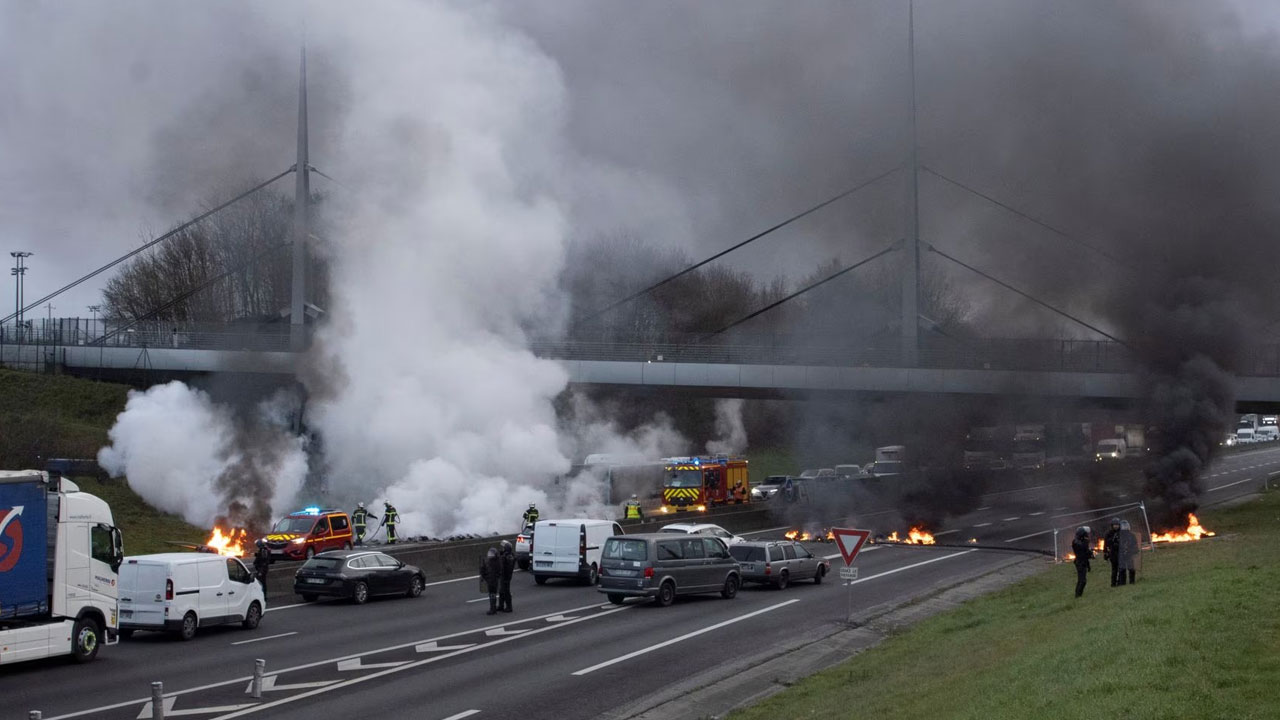 Firefighters and police officers work as smoke rises from burning materials on a highway during a protest against pension reform, in Rennes, France [Source: Reuters]
President Emmanuel Macron's government narrowly survived a no-confidence motion in parliament over a deeply unpopular pension reform, but strikes and protests will continue, in a major challenge to his authority.
The failure of the no-confidence vote will be a relief to Macron. Had it succeeded, it would have sunk his government and killed the legislation, which is set to raise the retirement age by two years to 64.
But the relief could be short-lived.
Article continues after advertisement
For one thing, unions and opposition parties said they would step up protests to try and force a u-turn.
In addition, the vote on the tripartisan, no-confidence motion was closer than expected. Some 278 MPs backed it, just nine short of the 287 needed for it to succeed.
Opponents say this shows that Macron's decision to bypass a parliamentary vote on the pension bill – which triggered the no confidence motions – has already undermined his reformist agenda and weakened his leadership.
As soon as the failure of the no-confidence vote was announced, lawmakers from the hard left La France Insoumise (LFI, France Unbowed) shouted "Resign!" at Prime Minister Elisabeth Borne and brandished placards that read: "We'll meet in the streets."
"Nothing is solved, we'll continue to do all we can so this reform is pulled back," LFI parliamentary group chief Mathilde Panot told reporters.
There were boos at a rally in central Paris after the vote result and chants of "strikes" and "blockade."