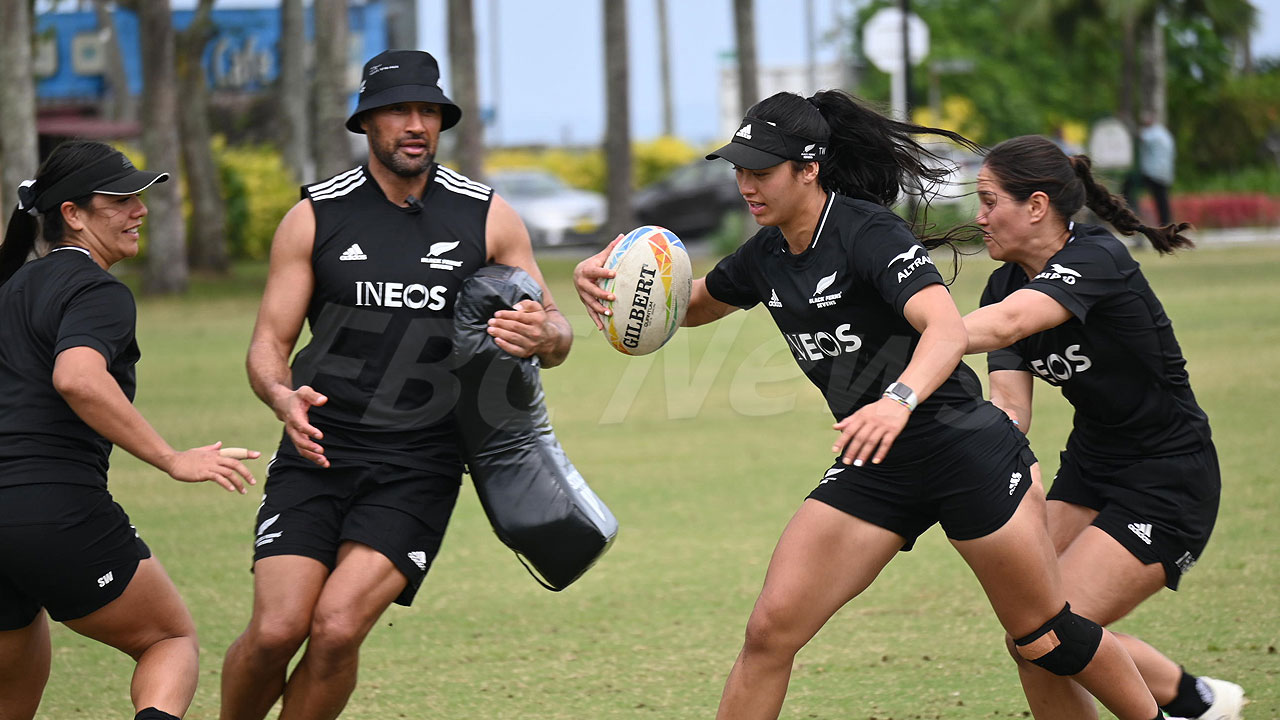 In preparation for the upcoming World Sevens Series, New Zealand is making the most of the available game time.
The Blacks Ferns emerged victorious in the first leg of the Fiji Airways Mini 7s International tournament in Suva, competing against the Fijiana 7s, Australia Development, and France.
The second round will feature the USA 7s and Australia's primary team.
Article continues after advertisement
Head coach Cory Sweeney emphasizes the significance of this year's consistent build-up as the 2024 Olympic Games approach.
"We want to make sure that we build a very strong foundation for all the 19 players that we've got in our squad which means game time against some of the best teams in the world. There's no better tournament to have with USA, France, Aussie, and Fiji all in the same tournament where we can expose some of our ladies to that level of rugby so we'll grow our game."
Sweeney says this is the first time that his main squad is touring Fiji so this tournament is helping them to form the connection they need.
Leg two of the Mini 7s tournament will start tomorrow at Churchill Park in Lautoka.
New Zealand faces Australia Gold at 9.30 in the opening match of the tournament.
The Fiji Airways Fijiana will be in action at 10.10 a.m. against France.