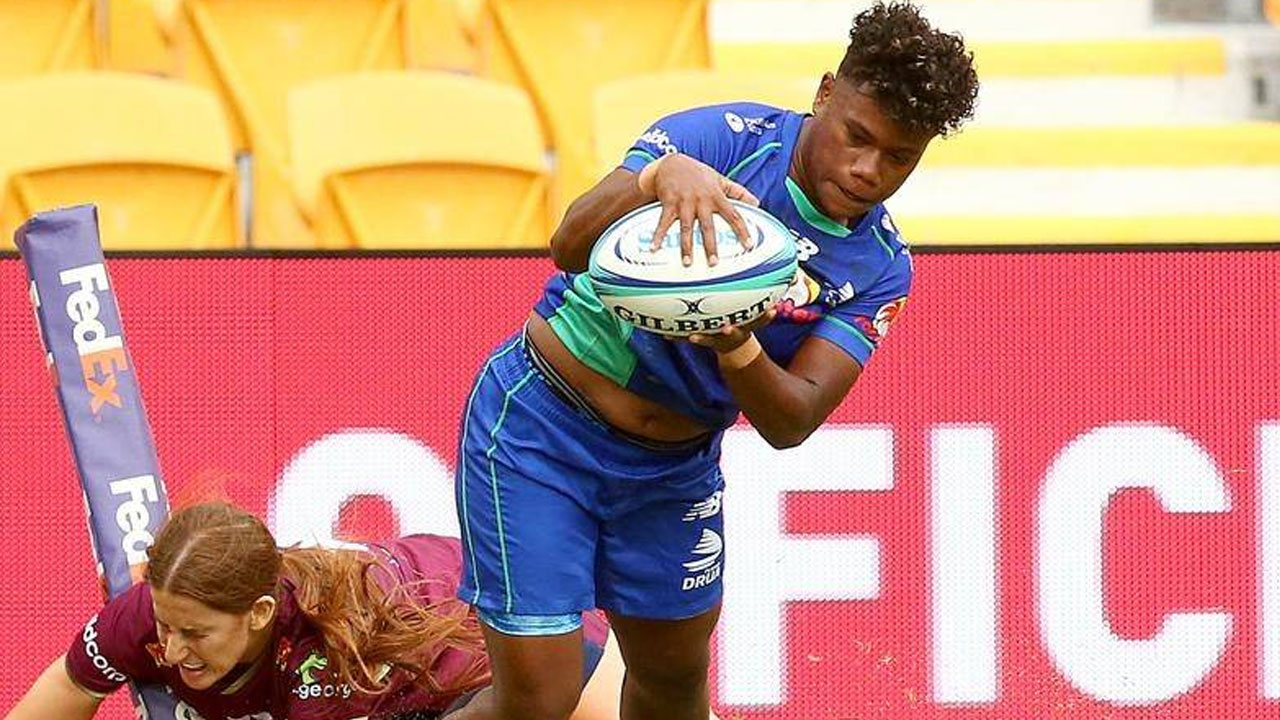 Vitalina Naikore has retained her spot
The Rooster Chicken Fijiana Drua squad for the 2023 Super W season has been named.
Nine of the players who have retained their spots from the Super W are Karalaini Naisewa, Joma Rubuti, Mereoni Vonosere, Bitila Tawake, Jade Coates, Doreen Narokete, Merevesi Ofakimalino, Vani Arei, and Vitalina Naikore.
Out of the nine players, six, including Siteri Rasolea, Asinate Serevi, and Sulita Waisega, were also part of the Fijiana 15 at the Rugby World Cup in New Zealand last year.
Article continues after advertisement
Fijiana Drua Coach Inoke Male believes their experience and guidance will benefit the team, particularly the new players who will play their first international game next Saturday.
He adds that the girls need to sharpen their game structures, play the game they're known for, and stick to the game plan.
Captain Bitila Tawake says that this is huge and everyone is coming for them, the defending champions.
She adds that the only competition they have is themselves, since they set the standard as a group.
The Rooster Chicken Fijiana Drua takes on the Brumbies at 1.35 pm next Saturday at Prince Charles Park in Nadi.