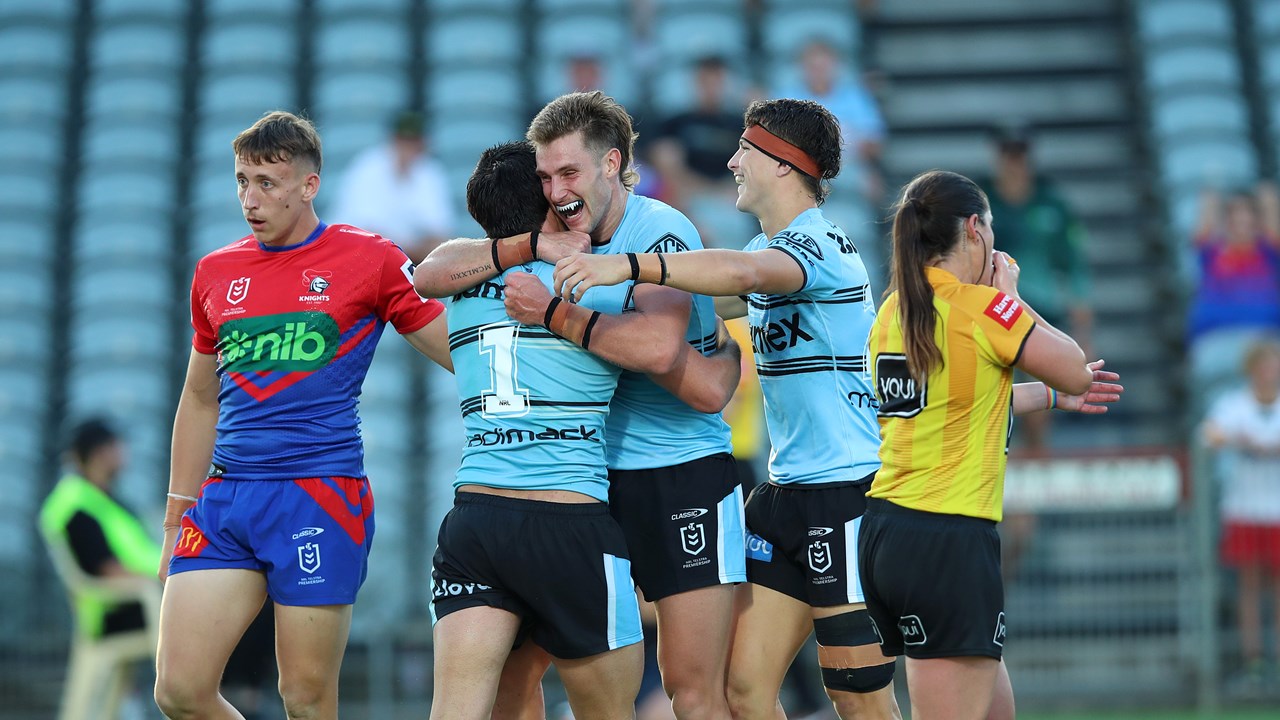 [Source: NRL]
Doubles to Jake Toby and Raymond Tuaimolo Vaega helped Manly to a 30-28 win over the Rabbitohs in the opening round of the Pre-Season Challenge in Gosford.
Toby and Tuaimolo Vaega were among a host of stars for the Sea Eagles, who gave new coach Anthony Seibold the ideal start to his tenure.
In another match, the experience of Wade Graham and the exuberance of Niwhai Puru steered the Sharks to a 28-16 win over the Knights.
Article continues after advertisement