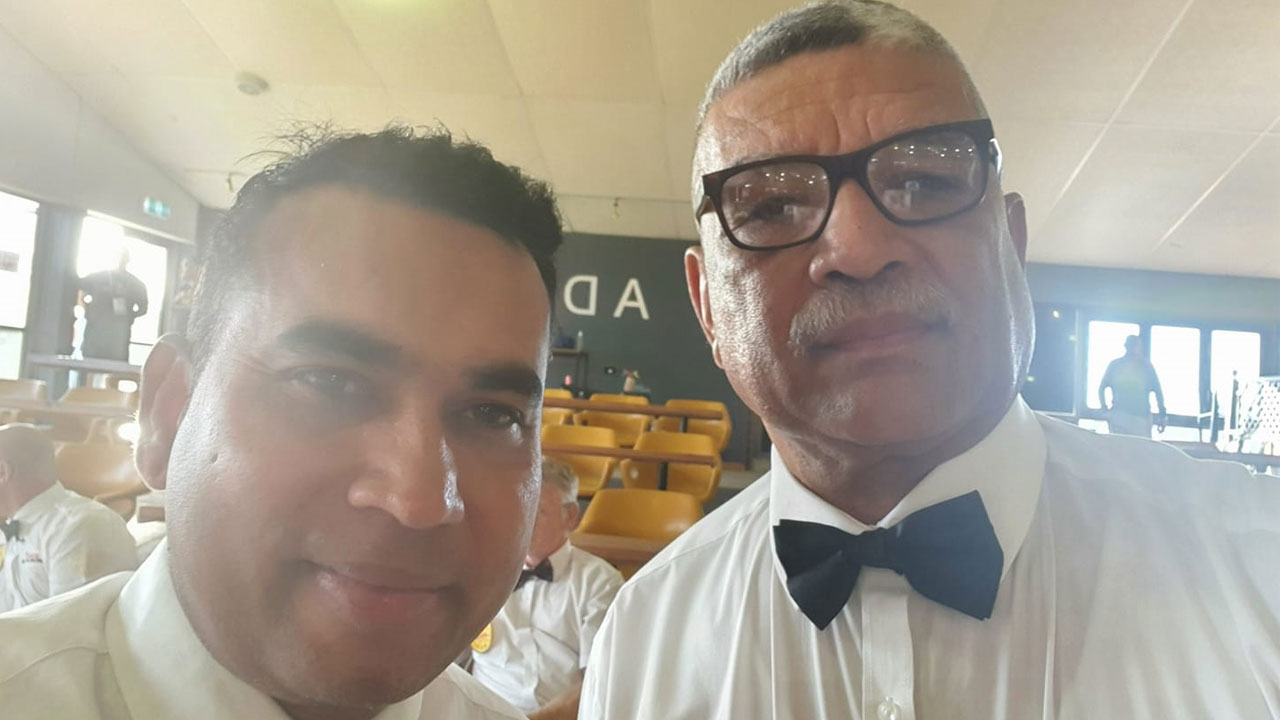 [Source: Seru Whippy (right)/ Facebook]
Fijian Seru Whippy will be a referee and judge at the Women's World Boxing Championship in New Delhi, India next month.
This has been confirmed by the Permanent Secretary for Youth and Sports Rovereto Nayacalevu.
The PS says the International Boxing Association (IBA) had appointed Whippy.
Article continues after advertisement
Nayacalevu says Australia has been home to Whippy and family for the last 20 years; however, he remains registered with the Fiji Amateur Boxing Association under IBA with the rest of our officials and boxers.
He made the comments while officiating at the National Amateur Boxing Championships held at the Stan Brown gym, in Walu Bay, Suva on the weekend.
PS Nayacalevu says the government wants to continue working with the National Sports Commission and FABA in taking the sport back to its glory days where Fiji stood tall in the region.
He also urged the boxers to continue supporting the sport and assisting those who are helping it to expand.