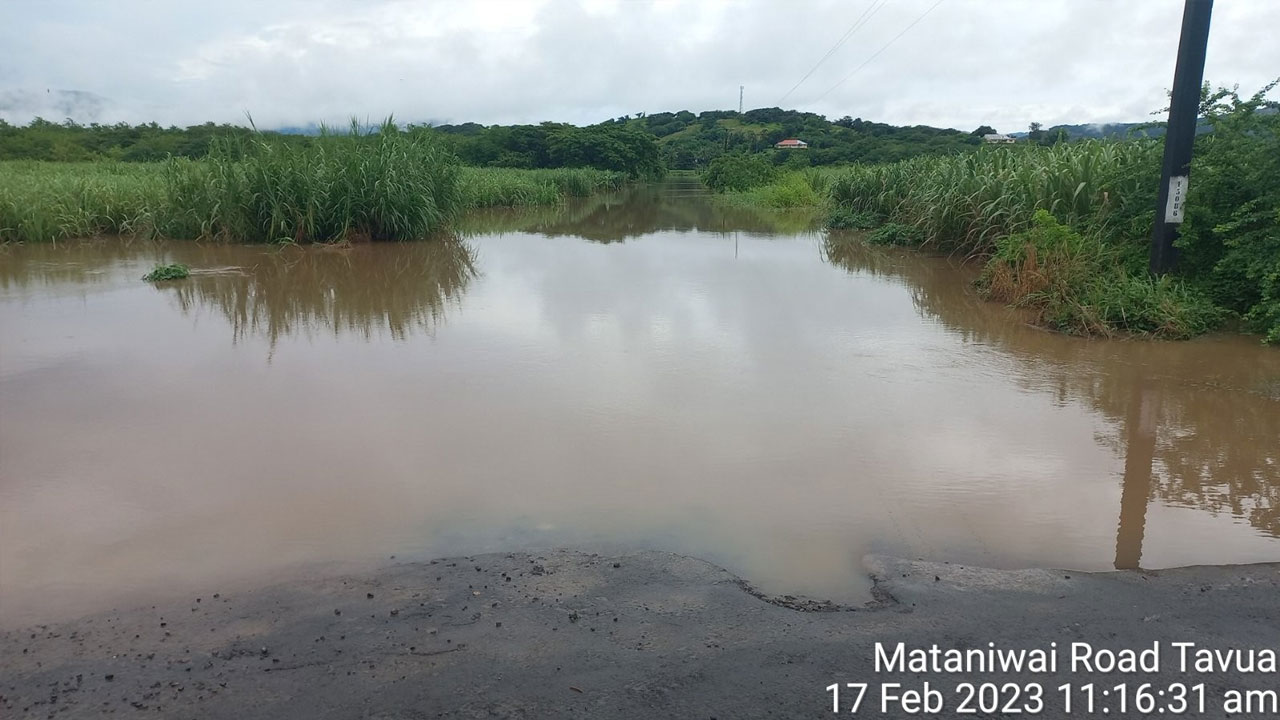 [Source: FRA/ Facebook]
A number of roads in the Western Division are now closed due to flooding.
The Fiji Roads Authority says their contractors and personnel in the Western Division are undertaking a reconnaissance exercise this morning and reinstatement works will commence, especially on low-level crossing approaches, as soon as the flood water recedes.
FRA says the unsealed roads have suffered major damage, particularly the washing away of gravel.
Article continues after advertisement
In Sigatoka, the Lawai and Emuri Crossings have been closed along with several other roads.
The FRA says the Nadi Back Road is underwater and also closed to all traffic.
Over 10 roads in Nadi have been closed.
The FRA says that Vuda Back Road in Lautoka has also been closed as it is flooded.
A number of roads in Tavua, Rakiraki, and Ba have also been closed.
The FRA is urging drivers not to drive into water of unknown depth and current. If the roadway is flooded, please take alternative routes where possible.