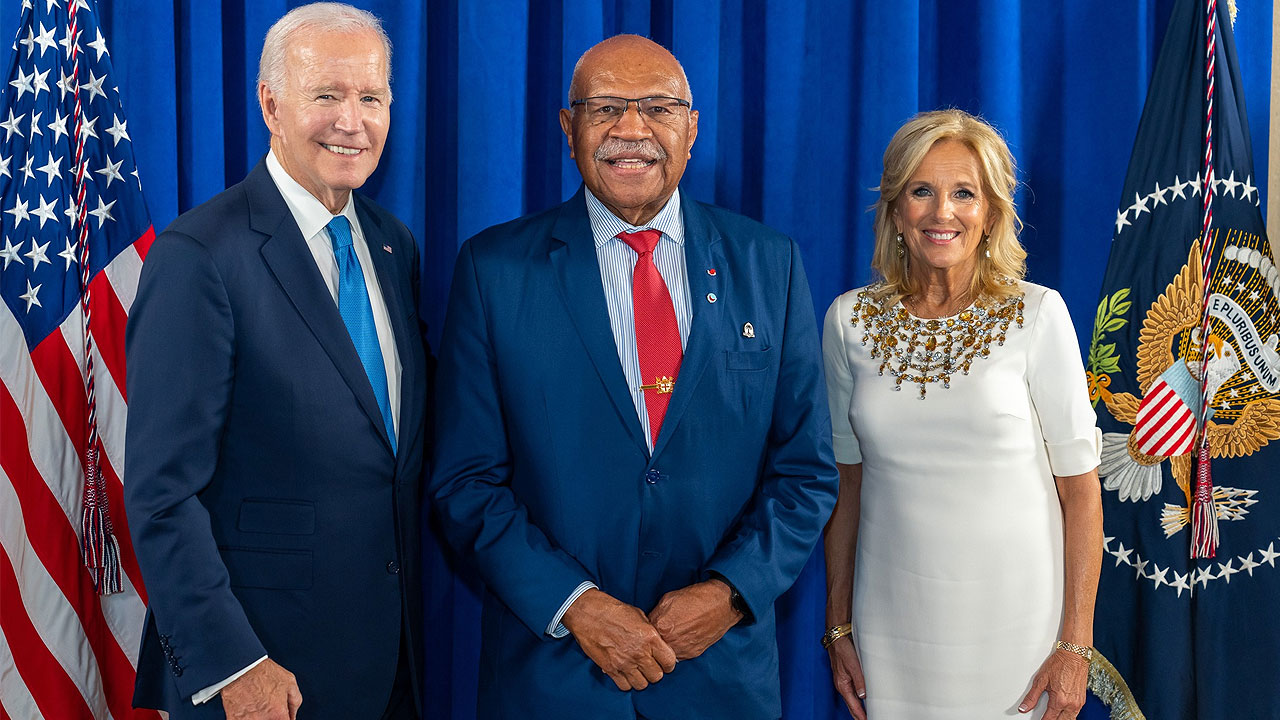 US President Joe Biden, Prime Minister Sitiveni Rabuka, Jill Biden. [Source: Fiji Government/ Facebook]
Prime Minister Sitiveni Rabuka attended the annual reception hosted by the 46th President of the United States of America, Joe Biden, during the United Nations General Assembly High-Level Week.
The event that took place yesterday was a significant diplomatic gathering that provided a unique platform for leaders and high-level officials to engage in dialogue following the first session of the UNGA General Debate.
President Biden, who assumed office on January 20, 2021, continued the tradition of welcoming world leaders to the UN Headquarters in New York City.
Article continues after advertisement
While this engagement was not a speaking opportunity for Prime Minister Rabuka, it represented an essential diplomatic channel for fostering relationships and advancing mutual interests.
This event was particularly relevant to Fiji as it presented a golden opportunity for Prime Minister Rabuka to meet President Biden ahead of the US-Pacific Leaders' Dialogue scheduled to take place in Washington DC next week.
The United States is a vital development partner for Fiji, and this occasion further strengthened diplomatic ties between the two nations.
The United States played a pivotal role in engaging with Fiji and the broader Pacific region on numerous critical areas, including fisheries management, security cooperation, environmental conservation, healthcare initiatives, educational collaborations, trade partnerships, and fostering people-to-people ties.
Prime Minister Rabuka's presence at the annual reception underscored the significance of the relationship between Fiji and the United States and exemplified Fiji's commitment to forging strong diplomatic connections with global partners.