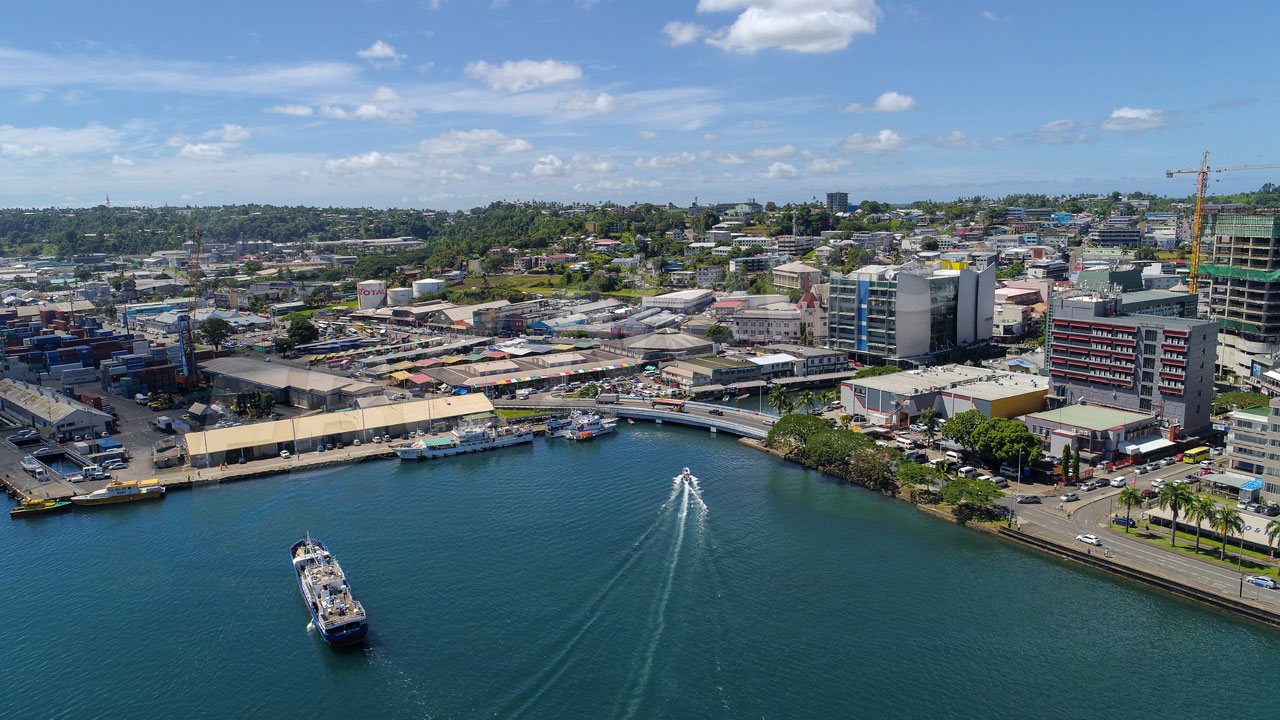 Aerial shot os the Suva Harbour.
A 34-year-old man died after a tragic accident on board a ship berthed at Kings Wharf in Suva yesterday afternoon.
Police say it is alleged that a 34-year-old suspect lost control while driving a vehicle out of the vessel.
This was while they were offloading vehicles on board, and in the process bumped the victim.
Article continues after advertisement
Both were rushed to the Colonial War Memorial Hospital, where the victim was pronounced dead on arrival.
The suspect remains in critical condition as investigations continue.