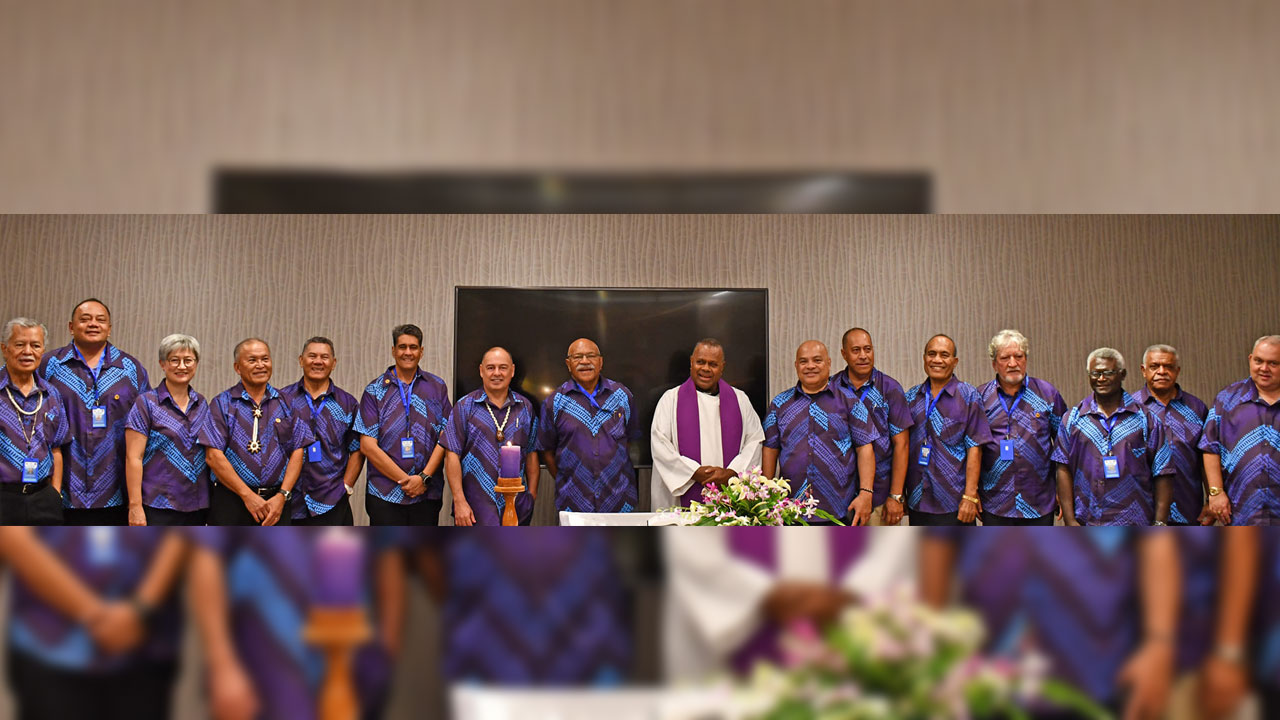 [Source: Fiji Government/ Facebook]
Pacific Island Forum leaders have endorsed the Suva Agreement during their Special Retreat in Nadi says Federated States of Micronesia President David Panuelo.
Panuelo is also the leader of the Micronesian Presidents' Summit.
Speaking to the media, Panuelo says they have all decided on the Suva Agreement which has been signed.
Article continues after advertisement
The Suva Agreement – created in response to a broken handshake agreement over who would be the next Pacific Islands Forum Secretary General.
This also included Kiribati who are now back in the fold.
Panuelo says they have also collectively nominated former Nauru President Baron Waqa as the next Secretary General.
According to the FSM President although the Pacific Ocean Commissioner is what they endorse now, the process of the Pacific Island Forum Secretary General will roll further into the next forum in Rarotonga.
He says this is where the formal process will take place.
Panuelo says the next Ocean Commissioner is being decided by the Marshall Islands.
A press conference on the outcomes of their meeting will also be held today.