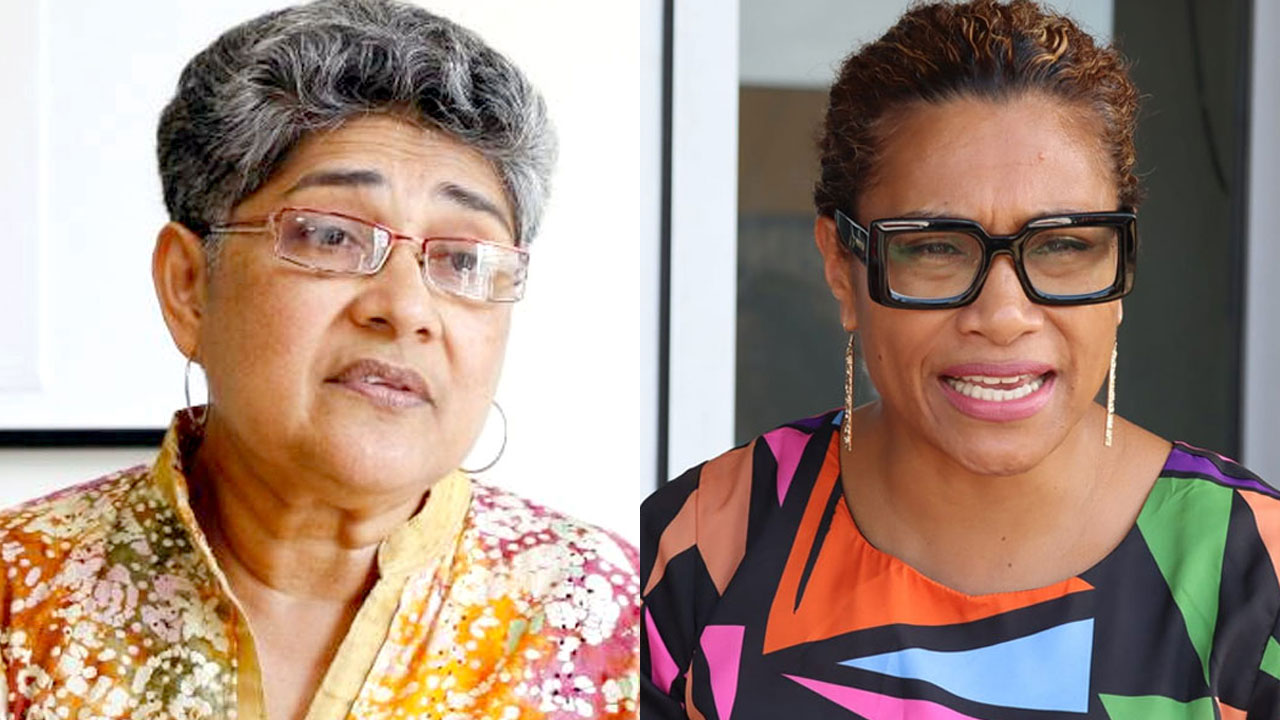 FWCC Coordinator, Shamima Ali and Lynda Tabuya
The Fiji Women's Crisis Centre is appalled with the replacement of Minister for Women Lynda Tabuya, from the post of Leader of Government business in Parliament.
FWCC Coordinator, Shamima Ali wants the Prime Minister to outline the reasons why Tabuya was removed from the post.
On the same note, Ali says she wants to remind Sitiveni Rabuka that although he is the 'captain' of the ship, he does not own the ship.
Article continues after advertisement
She says the people own the ship and the crew and captain were voted in by the people so the government is accountable to the people and they demand an answer.
Ali says the Government has a sound gender policy, a National Action Plan to Prevent Violence against Women and Girls, policies on Women's Economic Empowerment and a policy to promote Women's Political Leadership.
She adds we lament the lack of women in parliament, and yet the Prime Minister chose to remove an accomplished female MP from an important leadership role.
Apart from the Ministerial portfolio Tabuya is also the Deputy Leader of the People's Alliance and received votes second to the Prime Minister.
She is also the woman with the highest votes in the 2018 and 2022 elections and in the last election she was fourth in the number of votes overall.
She was also Opposition Whip in the last parliament until she resigned as a SODELPA MP to join The People's Alliance Party.