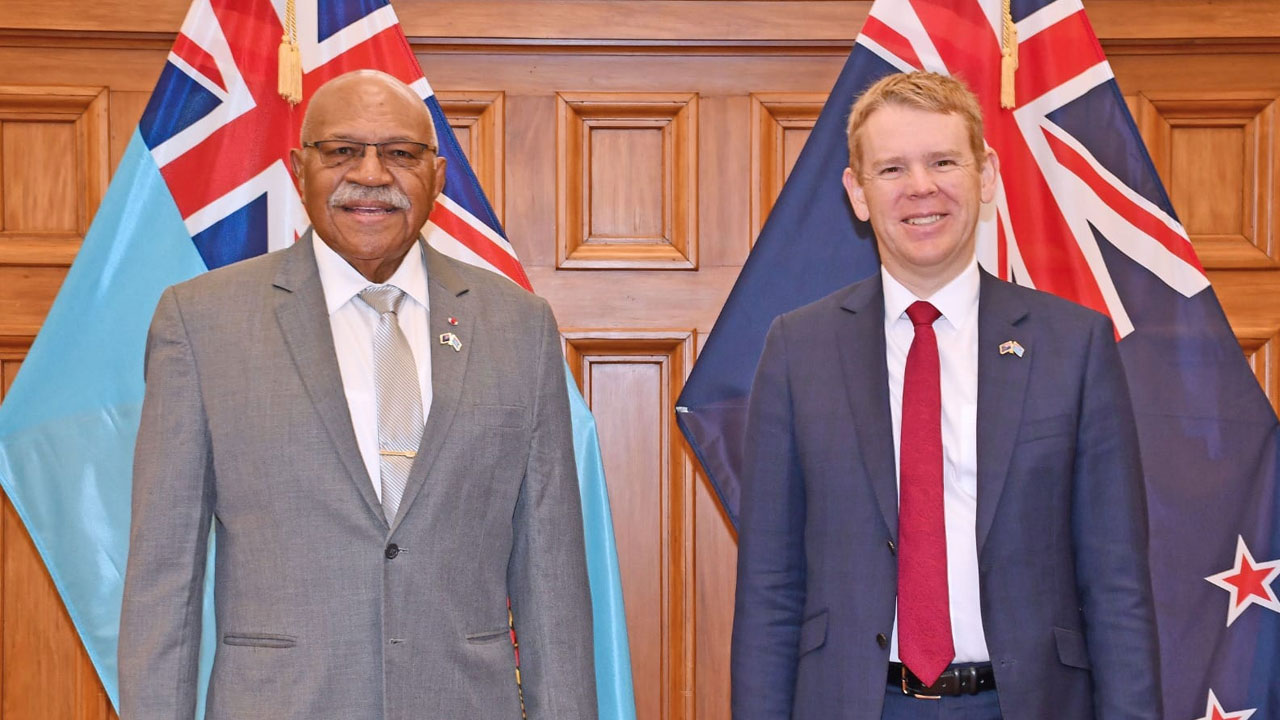 [Source: Fiji Government/ Facebook]
Fiji and New Zealand are expected to finalize a defense agreement that will allow defense officials to engage in different areas.
Prime Minister Sitiveni Rabuka says New Zealand's Minister for Defense, Andrew Little, will be in Fiji next week to finalize the agreement with the Minister for Home Affairs.
Rabuka highlighted this during a press conference after meeting his counterpart in Wellington yesterday.
Article continues after advertisement
"The agreement will allow the defense officials to undertake engagements in different areas, including capacity building and upskilling, exposure to new technologies and interoperability, and technical support, among others."
Rabuka also put emphasis on the need for them to work with their partner countries.
"Our region has attracted a lot of attention lately and the two high level meetings which concluded recently in Papua New Guinea with India and United States is a clear indication of the important of our partners place on this issue in the Pacific."
New Zealand Prime Minister Chris Hipkins says the region is stronger together.
"We are stronger when we combine our collective efforts and focus on regionalism and focus on Pacific regionalism and the priorities of Blue Pacific continent so again Prime Minister, I acknowledge Fiji's commitment to working with NZ as bilateral and influential regional partner."
Prime Minister Rabuka and Hipkins also exchanged views on a wide range of issues that are important to the two countries and the region.