The Fiji Higher Education Commission is raising an alarm and urging Fijians not to be deceived by short courses offered by individuals and unregistered organizations on caregiving.
Director Dr. Rohit Kishore says the recent demand for caregivers in Australia has also seen the development of interest among locals to pursue related qualifications for this opportunity.
However, he says they have found out about certain individuals and organizations that have been conducting short courses and promising participants that the certificate they receive can assist them in finding an opportunity for the Pacific Labour Mobility Scheme.
Article continues after advertisement
"This organization, which has been brought to our attention, is not registered with FHEC, and if one or two of them are offering short courses for caregivers, they are registered. At least one is registered with FHEC but not registered to offer caregiving programs. An institution has to be registered and they are registered for offering a particular area of program so apart from APTC none other institutions are registered to offer caregiving programs."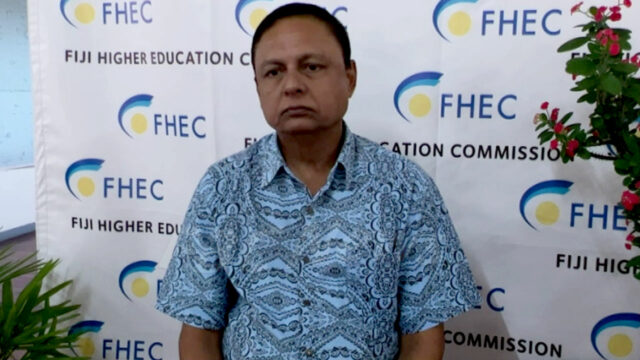 FHEC Director Dr Rohit Kishore.
Dr. Kishore says those undertaking short courses on caregiving need to go through extensive training as aging people are vulnerable.
"The one with Australia Training Pacific Coalition it's a six months program quite intensive, full-time program, it has seven core units and six elective units together with 120 hours attachment to a hospital, to a caregiving institution with a vocational training there so they want to train people well."
Dr. Kishore says they have received a few complaints that the graduates who completed the short courses with unregistered organizations are realizing that they are not eligible for the Pacific Labor Mobility Scheme.
He says these organizations have charged around $1000 for a three-day course.
The Fiji Higher Education Commission is expected to take the matter to the police as well.