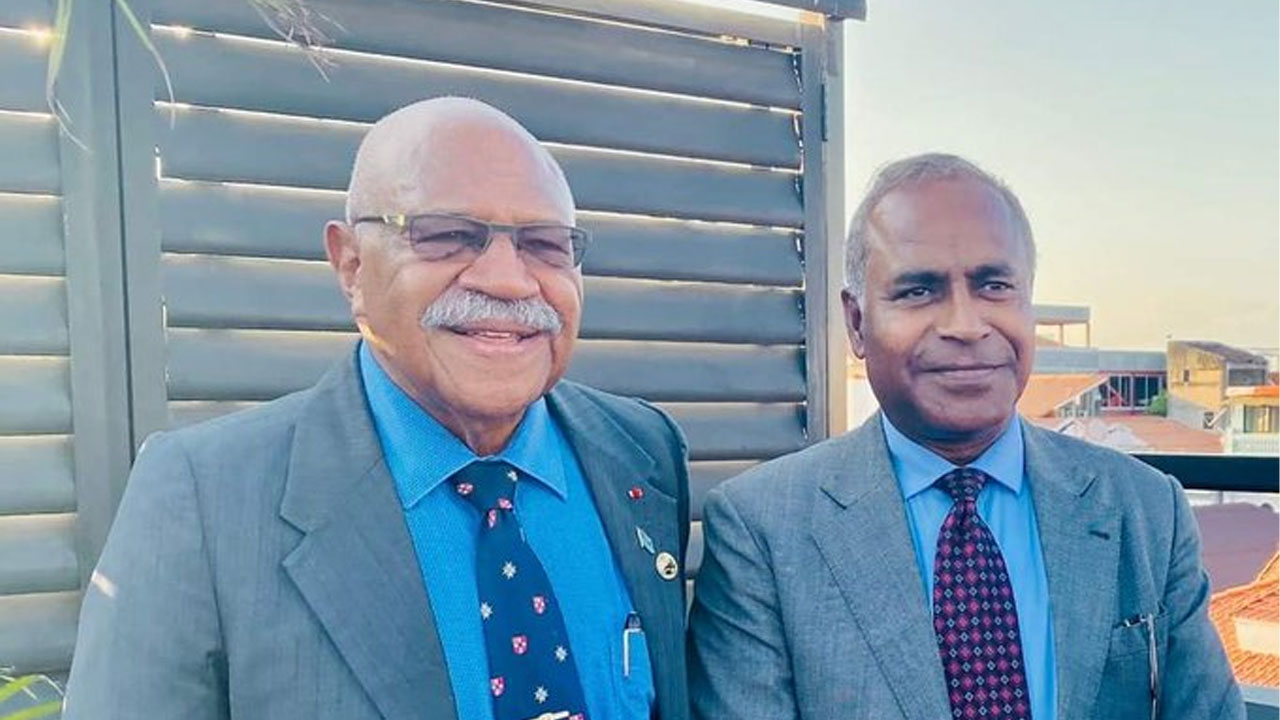 [Source: Sitiveni Rabuka/Twitter]
Prime Minister Sitiveni Rabuka says (Retired) Colonel Filipo Tarakinikini has not been appointed until the formalities are finalized.
In a statement, the Prime Minister, who is currently in Panama, says that Tarakinikini is only acting in the role of Fiji's Permanent Representative to the United Nations.
The Prime Minister says the appointment is an acting and temporary appointment only.
Article continues after advertisement
Rabuka is responding to criticism by former Prime Minister Mahendra Chaudhry on Tarakinikini's appointment.
Chaudhry had claimed that Tarakinikini's name has been closely linked with senior RFMF officers who supported the 2000 coup and army intelligence reports showed him attending destabilization meetings with former Police Commissioner Savua and ethno-nationalist Apisai Tora prior to the 2000 coup.
Rabuka says that the substantive Permanent Representative's term was due to end in April, and it would have been an unnecessary cost and inconvenience to have someone from Suva fill the post temporarily.
He says Tarakinikini is based in New York, and he is thoroughly familiar with the UN system, having worked at the UN headquarters until December last year.
Rabuka says an acting appointment from within was not possible given the seniority of the position and given the fact that the next officer in the establishment is a Second Secretary, following the earlier resignation of the Counsellor.
Rabuka assures that the appointment process will be adhered to.
He says this will be done together with the review and recall of other relevant Heads of Mission and a substantive appointment made through the due process.
Retired Col. Tarakinikini is expected to return to Fiji after the Ocean's Conference in Panama City for PSC to finalize the process.
He had been living in New York after refusing to return to the country upon the request of the then RFMF Commander Voreqe Bainimarama.