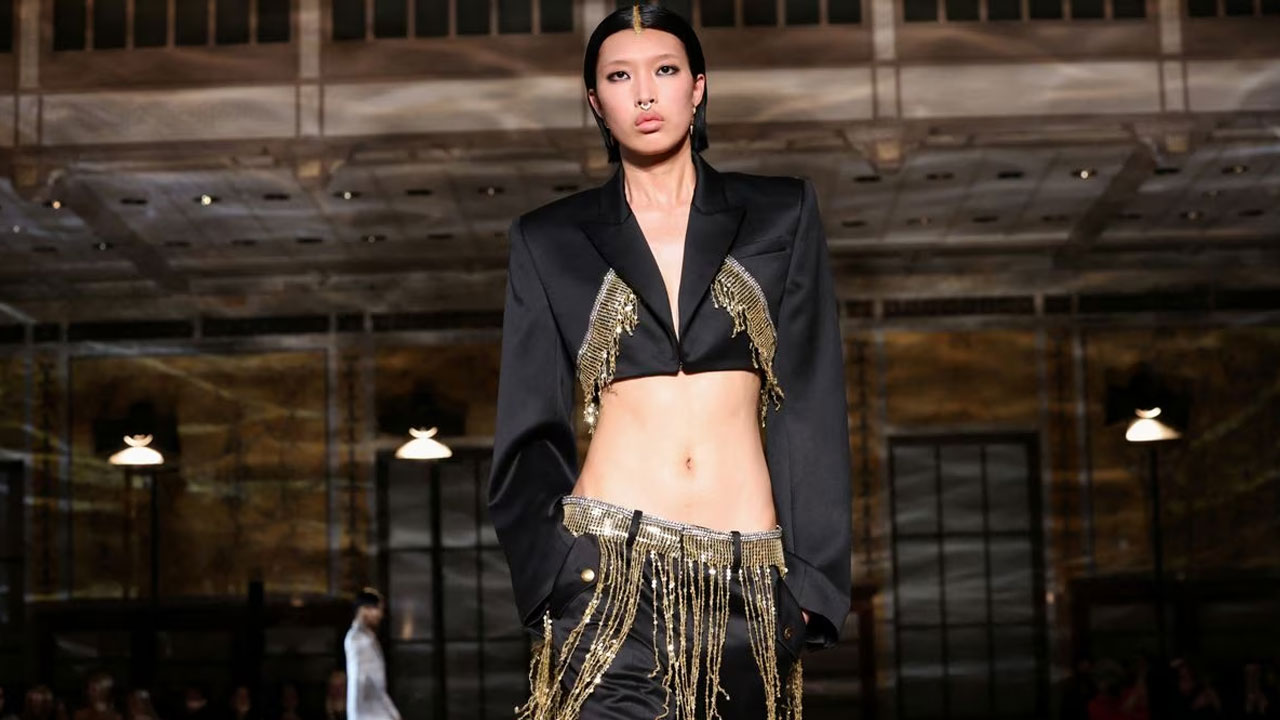 A model presents a creation by designer Prabal Gurung at the New York Public Library during Fashion Week in New York City.
Prabal Gurung's pilgrimage to his homeland, Nepal, helped the New York-based designer create a personal collection for Fall/Winter 2023.
Debuting his new line at New York Fashion Week on Friday, Gurung said a trip home helped connect him to his roots.
"I wanted to go back home to Nepal simply because, you know, that's where my spiritual connection and reconnection is," Gurung told Reuters.
Article continues after advertisement
After attending a 10-day silent retreat on the suggestion of his mother, Gurung wanted to recreate the starlit nights he experienced there for his runway show.
"Even if I could give them 15, 20 minutes of that, what I felt, kind of escape. And they come in here, they feel like they're not in New York. And I wanted to create that space," Gurung said.
The collection featured oversized shoulders, crop tops and lots of embellishments, in addition to Gurung's signature juxtaposition of draping and tailoring.
Celebrities including Kimora Lee Simmons and her daughters, as well as singer Becky G and the designer's friends who call themselves the "slaysians" were in attendance.