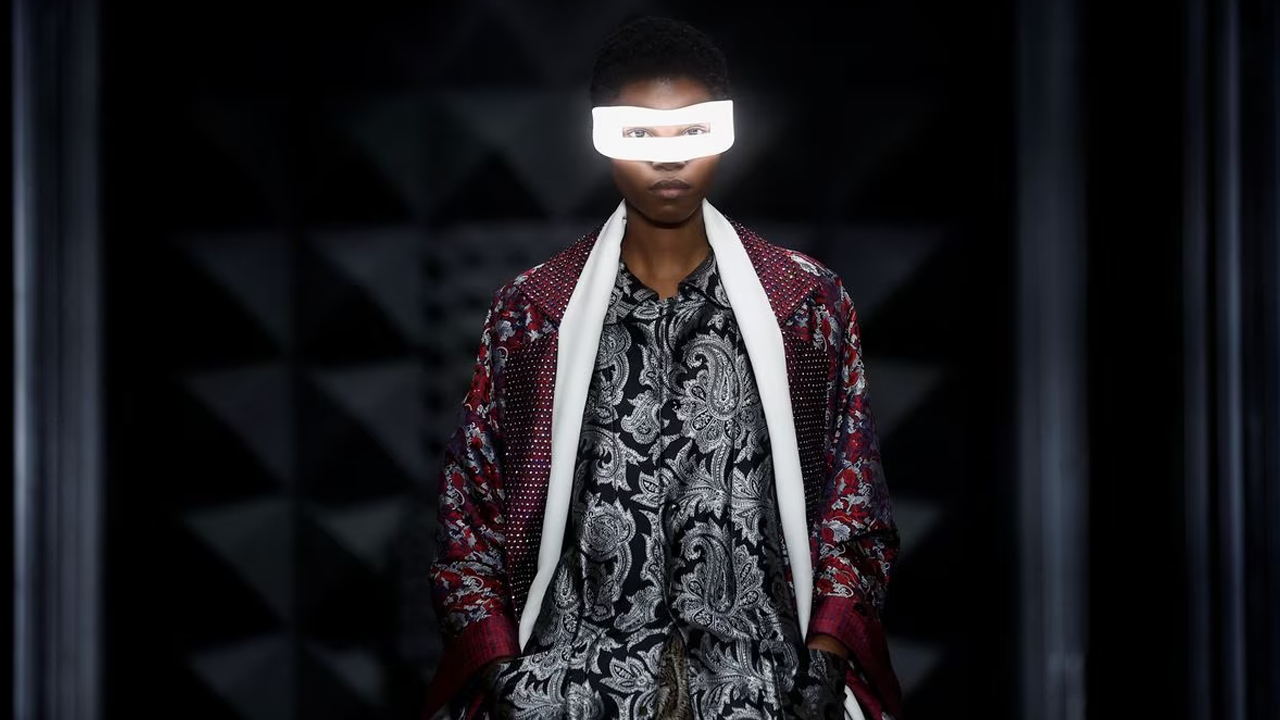 [Source: Reuters]
Louis Vuitton (LVMH.PA) took to the Musee d'Orsay for its fall-winer catwalk show on Monday, sending a modern lineup of playful, sculptural looks down a slick, black runway designed to evoke a Paris street.
Exploring notions of French style, Nicolas Ghesquiere, artistic director of the label's womenswear collections, played with volumes of clothing and trompe l'oeil effects, including boots that looked like black high heel shoes worn with white socks and fuzzy coats resembling blazers.
Other looks included bulky Bermuda shorts, wide bustier dresses cinched with thin belts and glittering beaded dresses.
Article continues after advertisement
Handbags were varied, including one fashioned to look like a typical blue Paris street sign, trimmed in green – with "Louis Vuitton" stamped in white letters.
At the end of the show, the sound of footsteps was projected through the space, giving the impression of invisible models walking down the runway – an effect drawn up by sound artist Nicolas Becker.
Ghesquiere then trotted out, flashing a grin at the guests in the front row, who included film stars Emma Stone, Zendaya and Catherine Deneuve who sat alongside members of the family of LVMH's chairman and CEO, Bernard Arnault.
Pharrell Williams, named artistic director of Louis Vuitton's menswear designs last month, also attended the show.
Paris Fashion Week, which features big-name fashion labels including LVMH-owned Dior, Kering SA-owned (PRTP.PA) Saint Laurent, Valentino and Chanel, winds up on Tuesday.