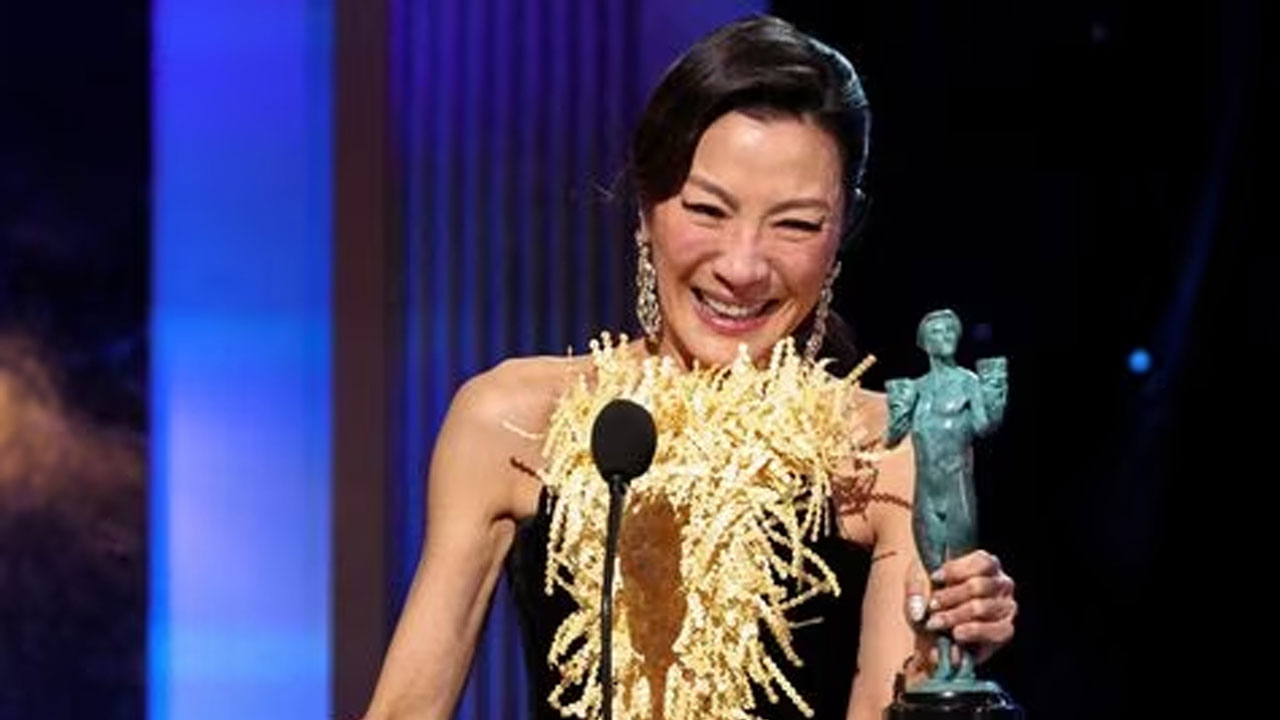 [Source: Reuters]
Hot dogs for fingers, plastic googly eyes, and conversing rocks are hardly staples of mainstream movie-making.
Yet, they have became cultural touchstones of "Everything Everywhere All at Once," the at-times baffling and absurdist film that has captivated Hollywood.
The science-fiction kung fu comedy starring Michelle Yeoh as an exhausted laundromat owner who is simply trying to file her taxes has swept the major awards leading to the Oscars on Sunday, making it the front-runner for the prestigious best picture prize.
Article continues after advertisement
Yeoh plays Evelyn Wang, a Chinese-American woman who is at odds with her husband, father, daughter and a frumpy tax auditor named Deirdre Beaubeirdre played by movie veteran Jamie Lee Curtis.
Wang fights alongside, or against, all of them in alternate universes filled with oddities such as people with hot dogs for fingers and a chef with a raccoon under his hat. Plastic googly eyes and a giant everything bagel also play important roles.
The drastic departure from traditional storytelling is one of the reasons for its appeal, said Claudette Godfrey, who chose the movie to open the SXSW Film Festival last year.
"I think people are really hungry to see something they haven't seen before, and something that's exciting or engaging them in a new way," Godfrey said.
"Everything Everywhere" will compete for best picture against blockbuster films "Top Gun: Maverick," "Avatar: The Way of Water" and "Elvis," plus a German remake of "All Quiet on the Western Front," among others.