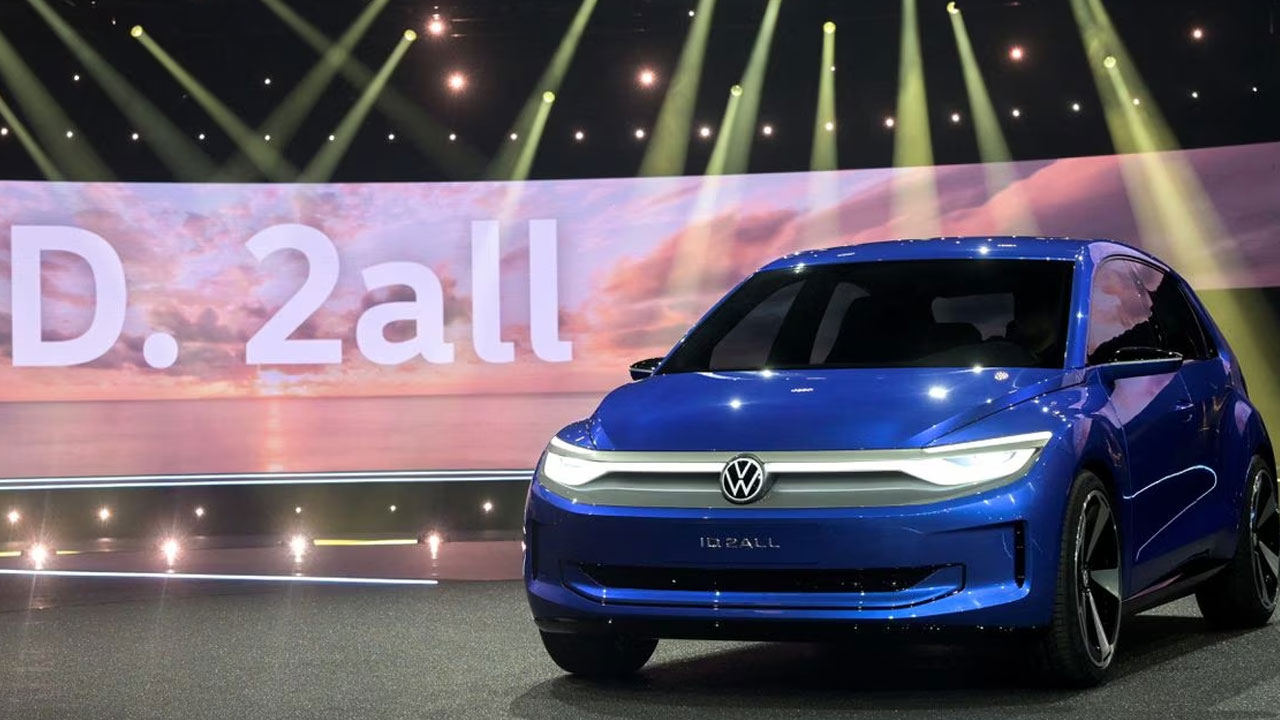 German carmaker Volkswagen presents its new electric ID. 2all model, an electric vehicle that costs less than 25,000 euros, in Hamburg, Germany, March 15, 2023. [Source: Reuters Business]
Volkswagen laid out  the details of a planned all-electric car costing under 25,000 euros ($26,790), part of the German carmaker's push to derive 80% of VW passenger brand sales in Europe from all-electric vehicles by 2030.
The car with a 450-km range (280 miles), to launch in Europe by 2025, will be the first on Volkswagen's modular electric platform to feature a front-wheel drive, with design elements that hark back to the first Golf, VW said in a statement.
The battery will charge from 10% to 80% in around 20 minutes, with the car's top speed hitting 160 km per hour.
Article continues after advertisement
The carmaker is also working on another electric car available for under 20,000 euros, it said, without providing further details.