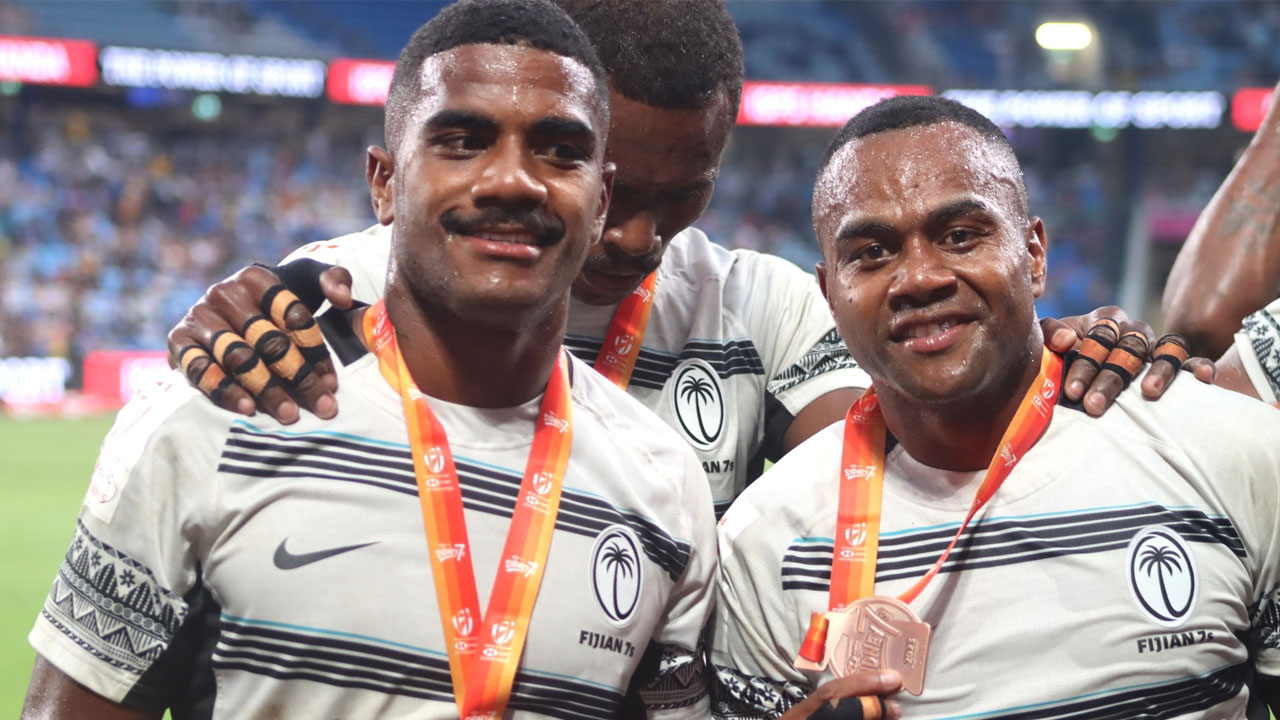 The Fiji 7s team players after winning bronze at the Sydney 7s [Source: Fiji Rugby]
The Fiji Airways Men's 7s side has moved up to fifth on the World Series standings following the conclusion of the Sydney 7s tournament.
After winning bronze last night, the national side moved from 8th to 5th with 67 points.
Sydney 7s champion, New Zealand still tops the ladder with 85 points.
Article continues after advertisement
In second place is South Africa with 76 points while Samoa is third with 68.
Also with 68 points and in fourth is France.
That offload game from @FijiRugby 🤩#Sydney7s | #HSBC7s pic.twitter.com/IBVUJGC2Xi

— World Rugby 7s (@WorldRugby7s) January 29, 2023
In the women's division, Fijiana is now in sixth place with 36 points.
The Black Ferns lead the points table with 78, Australia is second with 66, levelled with the USA who is at third and France is in fourth place with 52 points.
Also with 52 points is Ireland who sits at fifth place.
Manueli Maisamoa 🇫🇯 Reapi Ulunisau @FijiRugby tops both @DHLRugby #ImpactPlayer charts in Sydney! 🙌#Sydney7s | #HSBC7s pic.twitter.com/nqFo9ASHSh

— World Rugby 7s (@WorldRugby7s) January 29, 2023