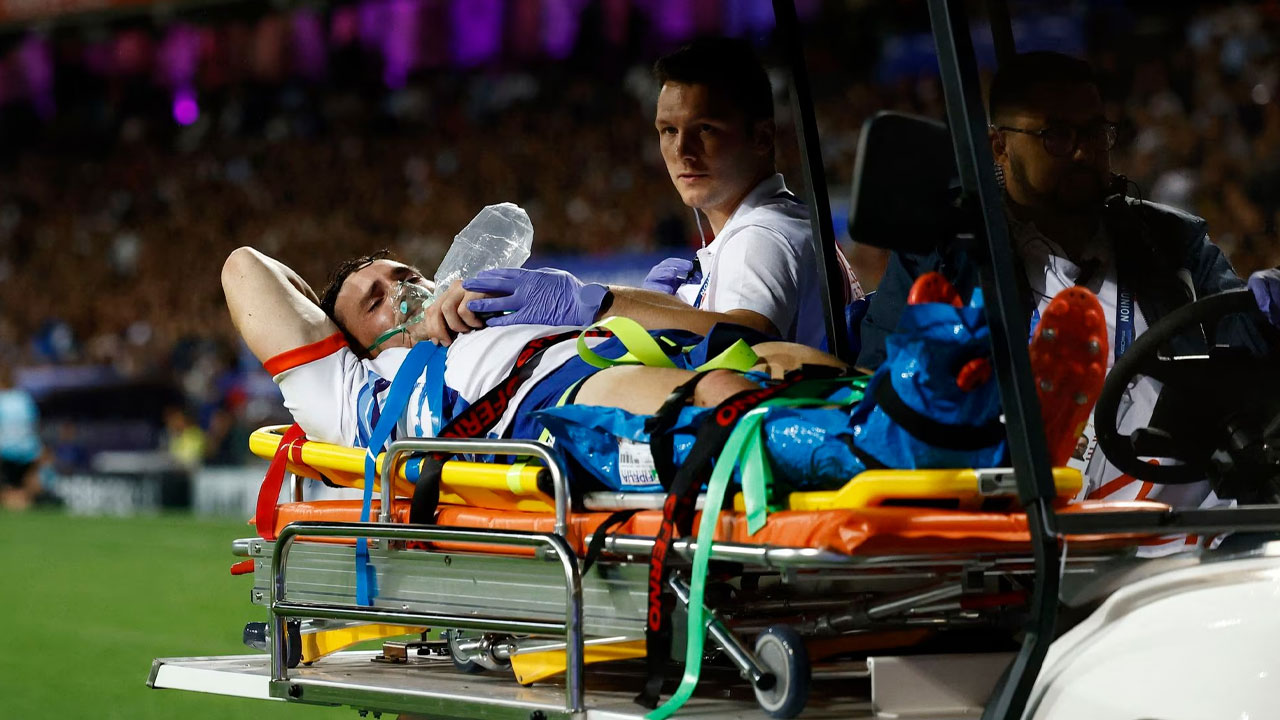 [Source: Reuters]
Namibia centre Le Roux Malan said the ankle fracture and dislocation he suffered during their 71-3 loss to New Zealand at the World Cup was not as bad as initially feared but will still sideline him for up to six months.
The injury was one of the ugliest moments of the tournament so far and Malan had to be treated on the pitch for 18 minutes before being carried off on a stretcher to a rousing ovation from the Stadium de Toulouse crowd.
"It turned out to be so much better than we initially thought. We thought the tibia was off but it's only four to six months, which is unreal," said Malan, who had surgery on the joint on Friday night.
Article continues after advertisement
"My left foot slid and I think my right foot was caught in the ground already, so when I made that initial contact with Beauden (Barrett) it just basically snapped. It's a freak injury."
Malan received a visit on Sunday from All Blacks centre Anton Lienert-Brown, who presented the Namibian with a signed New Zealand shirt.
"For someone like me who has been through shoulder surgery, I definitely feel his pain," said Lienert-Brown.
"When you're passionate and driven about a sport you love, when it's stopped for six months like that it can be tough.
"But it's good to see he is in awesome spirits."
Malan was born in Windhoek but schooled at Paarl Boys High outside Cape Town, which is noted for producing South African internationals.
He had a spell in the academy of the Durban-based Sharks but now plays for the New England Free Jacks in Major League Rugby in the United States.