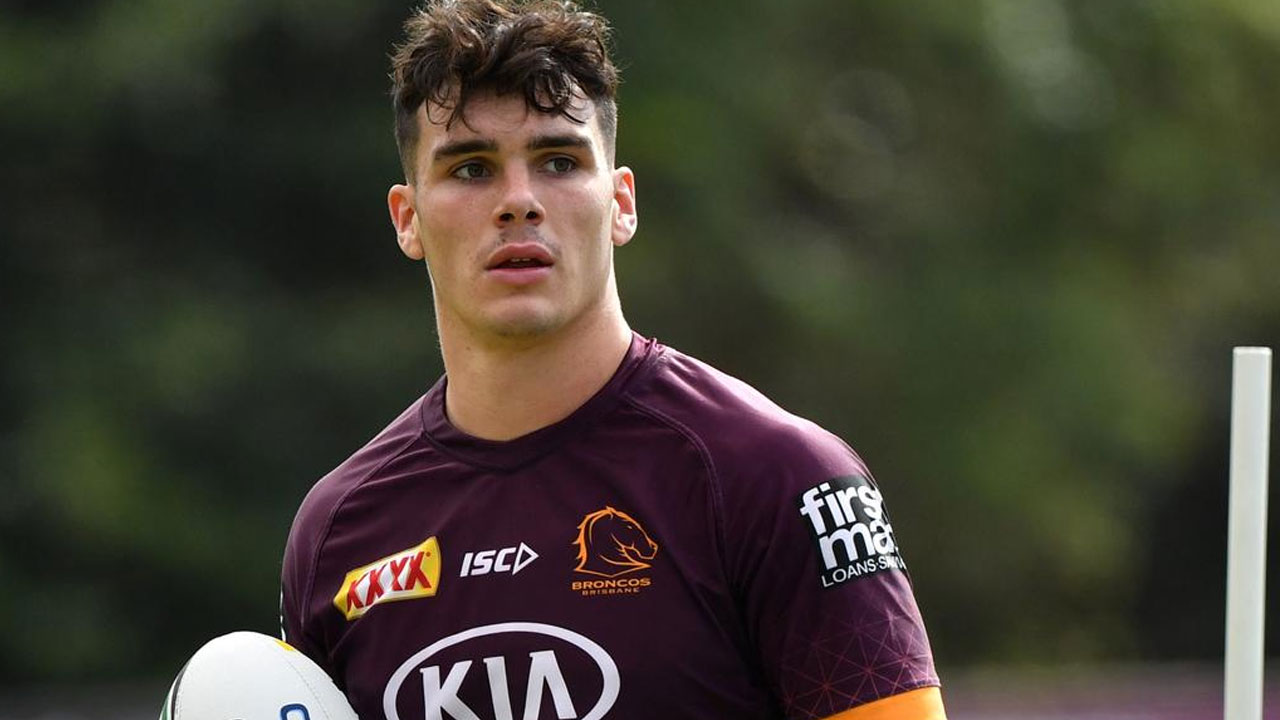 Herbie Farnworth [Source: Fox Sports]
Brisbane Broncos centre Herbie Farnworth is reportedly expected to reject massive offers from several rival NRL clubs and ink a multimillion-dollar contract extension at Red Hill.
The 23-year-old, who is off-contract at the end of 2023, has quickly established himself as one of the most promising outside backs on the open market, and during the off-season received lucrative offers from multiple clubs.
But according to The Courier Mail, the British international is understood to have verbally agreed to sacrifice thousands as well as the chance to play fullback and remain with Broncos for the long term.
Article continues after advertisement