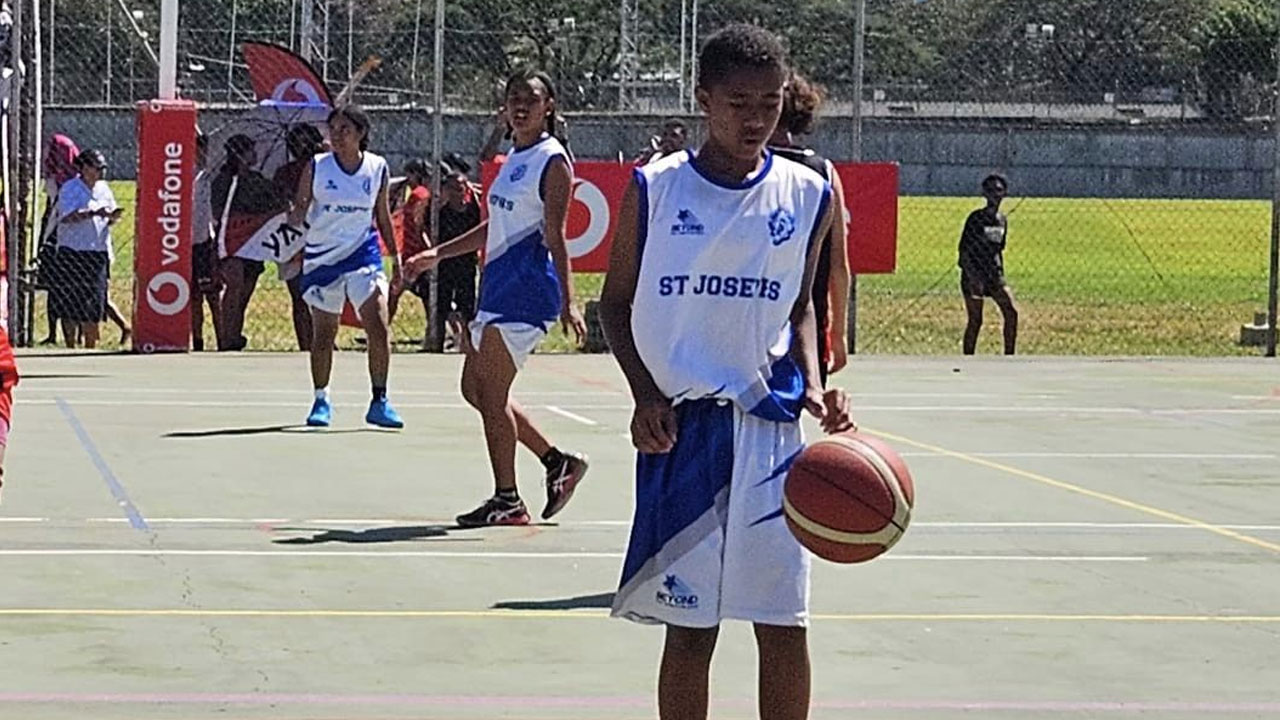 [Source: Basketball Fiji]
Saint Joseph's Secondary School proved they are not ready to relinquish their title just yet.
The Under-19 girls' semi-final match against Yat Sen Secondary was a nail-biter, with Saint Joseph's ultimately prevailing with a score of 19-13 during the Vodafone Secondary Schools Basketball tournament in Lautoka.
Fans in Lautoka were treated to an entertaining display both teams left it all on the court.
Article continues after advertisement
Yat Sen Secondary put up a valiant fight, matching Saint Joseph's basket for basket.
What set Saint Joseph's apart was their composure under pressure.
Their next challenge awaits in the final against Suva Grammar School, promising another intense battle on the court.
In the U19 boys' grade, it's Grammar and Yat Sen who will face off in the grand final.
Grammar advanced after a close match against John Wesley College, with a final score of 27-23.
On the other side, Yat Sen showcased their dominance with a 26-11 victory over Marist Brothers High School.
These two powerhouse teams are set to provide basketball fans with a final to remember.
The excitement doesn't end there.
In the U17 finals, both girls and boys divisions will see Yat Sen go head-to-head with Marist, while Grammar prepares to meet Yat Sen in another thrilling match.
Currently underway is the U15 finals.