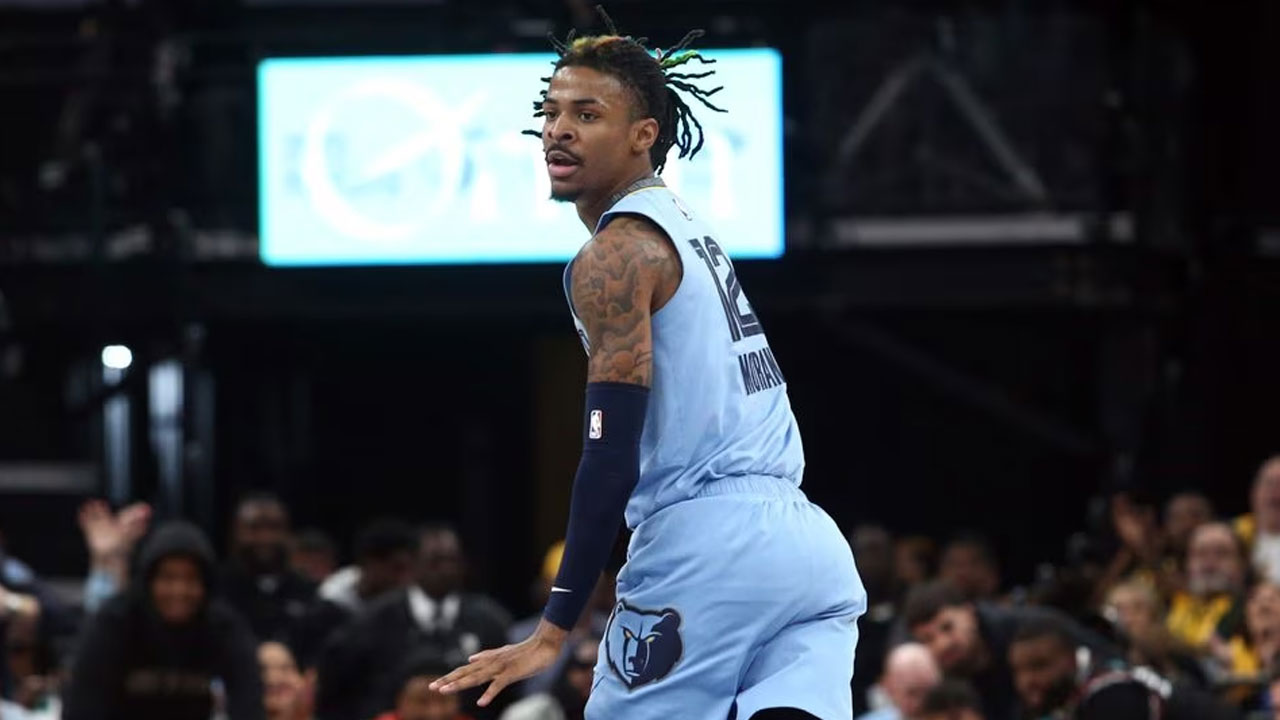 [Source: Reuters]
The Memphis Grizzlies suspended guard Ja Morant from all team activities on Sunday after a social media video emerged showing the two-time All-Star holding what appeared to be a gun.
The announcement comes roughly two months after a similar incident that saw Morant suspended for eight games when he appeared in a live-streaming video on Instagram holding a firearm at a nightclub.
It was not immediately clear how long the latest suspension would last. The Grizzlies, who were knocked out of the opening round of the NBA playoffs by the Los Angeles Lakers, said the disciplinary move was pending league review.
Article continues after advertisement
"We are aware of the social media post involving Ja Morant and are in the process of gathering more information," NBA spokesperson Mike Bass said in a statement provided to Reuters.
Reuters was not immediately able to reach Morant.