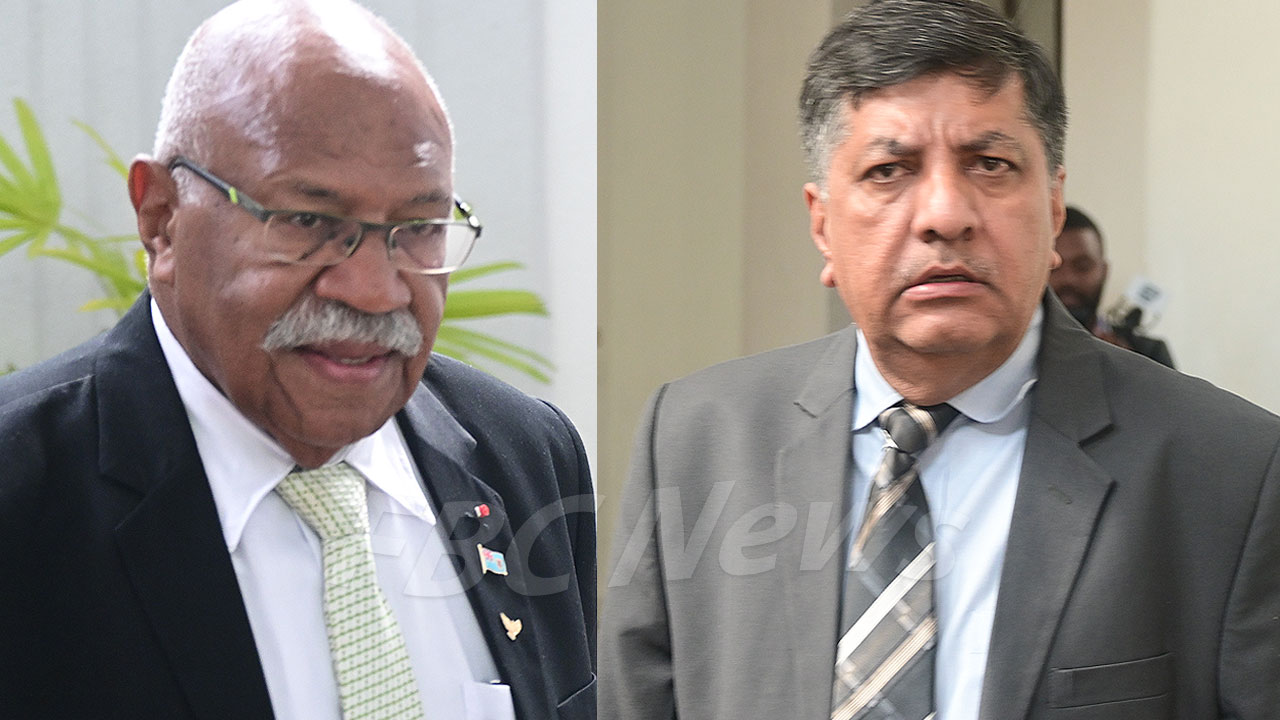 Prime Minister Sitiveni Rabuka [left] and Charan Jeath Singh
Prime Minister Sitiveni Rabuka confirms that he has spoken with Sugar Minister Charan Jeath Singh in relation to his discussions on Walesi with members of the Fijian diaspora in New Zealand.
Singh had revealed unauthorized information on the government's interest in Walesi in New Zealand when he publicly scrutinized and attacked Walesi board Chair Robert Khan.
Rabuka says he met with Singh and Attorney General Siromi Turaga during a caucus meeting this morning.
Article continues after advertisement
"I spoke to him at the Caucus meeting this morning as well as the Attorney General and brought to their attention the concerns raised and just warned them not to re-offend."
The Prime Minister had earlier stated that disciplinary measures will be conducted against cabinet members if there is a breach of code of secrecy.
Rabuka had revealed in his inaugural post-cabinet press conference on January 18th that cabinet members are to classify cabinet papers as top secret.