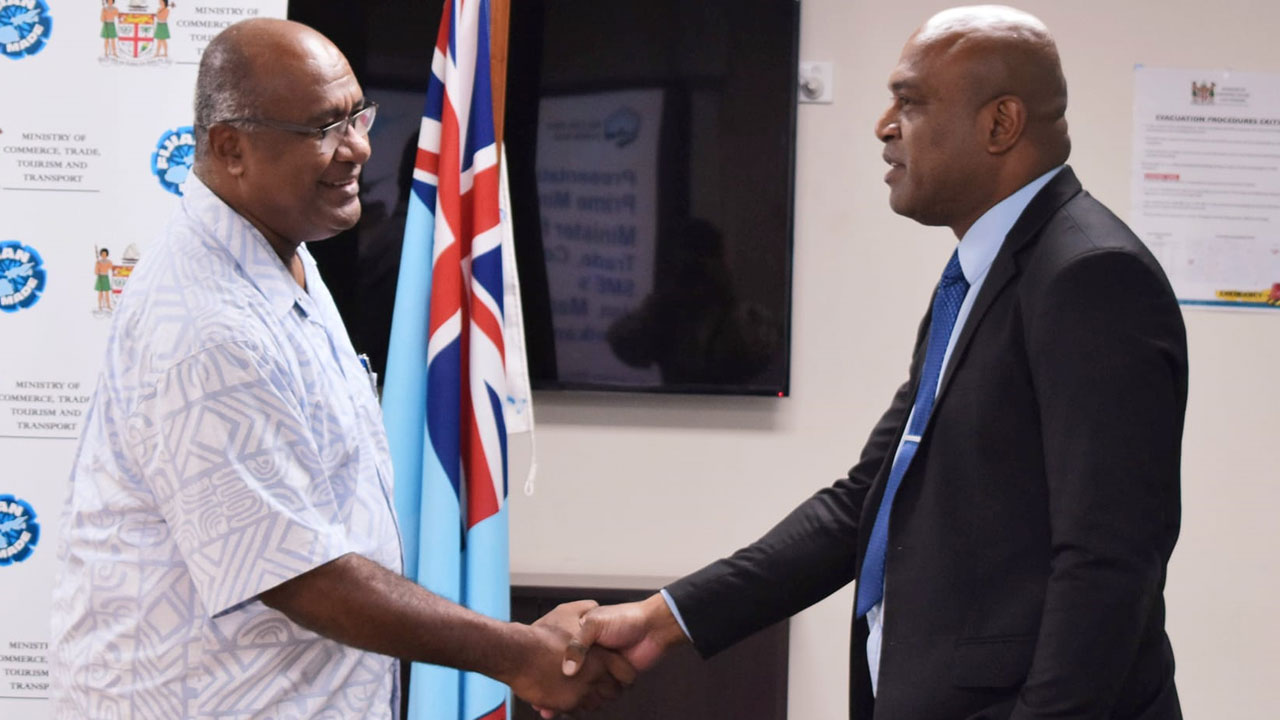 Manoa Kamikamica [left] meets with Peni Komainavoka [Photo: Supplied]
The Deputy Prime Minister and Minister for External Trade, Co-operatives and SMEs, Manoa Kamikamica has met with the Real Estate Agents Licensing Board.
Registrar Peni Komainavoka has provided an update on the regulatory process and the development of the real estate industry.
During the meeting, the Registrar provided an overview of the performance of REALB.
Article continues after advertisement
Peni Komainavoka also highlighted the number of digitalization activities being undertaken to improve the processes of the statutory board.
The Registrar also updated the Minister on the education courses being developed to enhance professionalism within the industry.