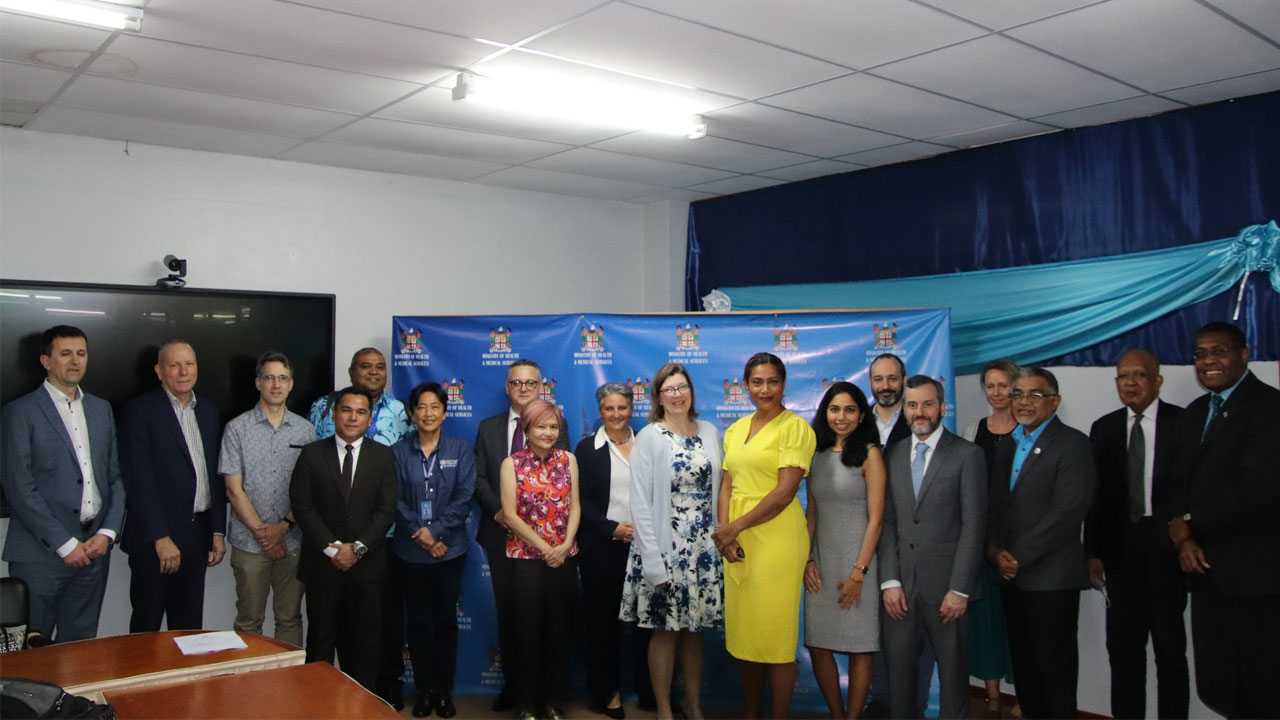 [Source: Ministry of Health & Medical Services/Facebook]
A team of 14 specialists from different countries are in the country to conduct an assessment of the cancer care system.
Acting Minister for Health Lynda Tabuya welcomed the International Atomic Energy Authority, the International Agency for Research on Cancer, and the World Health Organization specialist mission team.
The team, comprising 14 specialists from different countries, is led by Dr. Lisa Stevens, Director of the Division of Programme of Action for Cancer Therapy at the IAEA.
Article continues after advertisement
The team will spend eight days in the country to undertake and complete the mission.
Tabuya thanked the three UN agencies for responding quickly to Fiji's invitation sent in November last year to undertake the mission.
She expressed the government's commitment to continue to explore opportunities for enhancing health services and wished the mission team a fruitful week of consultation and planning.
She also advised of her interest in the final assessment reports at the end of the mission.
IAEA Director Lisa Stevens acknowledged Fiji's invitation for the cancer assessment mission and elaborated on the mission objectives.
This includes support for the development of the Fiji National Cancer Control Plan, guidance for the Ministry of Health plan to establish a comprehensive cancer center, including radiotherapy services, and recommendations to strengthen oncology human resources.
It also includes analyzing current financing for cancer control, including potential support and synergies with development partners working in the country.
The mission will conclude on Saturday.