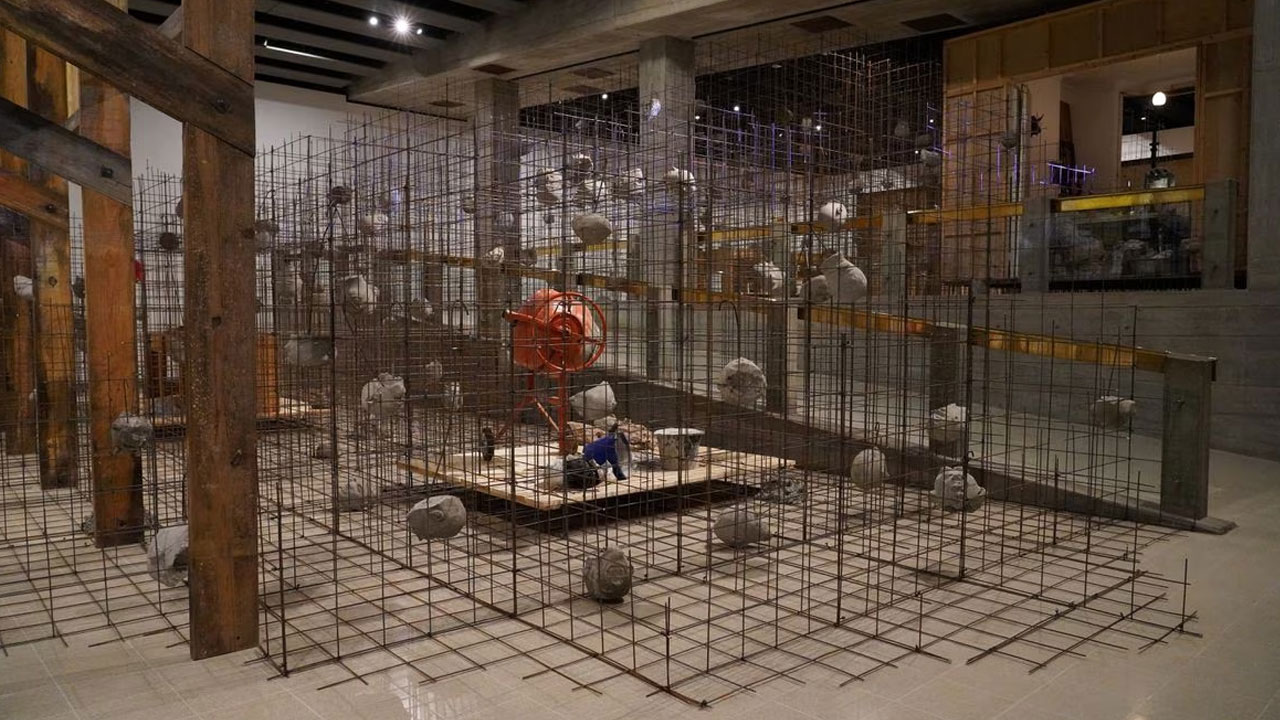 View of the installation "Studio Apparatus for Kunsthalle Munster" by British artist Mike Nelson on show at the Hayward Gallery in London, Britain, February 21, 2023. [Source: Reuters]
From an abandoned wooden structure in the desert to old tyres found on a motorway, an exhibition of installations made with scavenged materials by British artist Mike Nelson goes on show at London's Hayward Gallery this week.
With its slightly ominous title "Extinction Beckons", the exhibition takes visitors through immersive and sculptural works made with items Nelson has found or acquired in junkyards and shops, flea markets and auctions.
On show are new versions of some of Nelson's works – for example disassembled doors, gates and furniture used for one of his installations now sitting on shelves – as well as old machinery he bought in online auctions of company liquidators.
Article continues after advertisement
One work called "The Amnesiacs" refers to a fictional biker group of Gulf War veterans suffering from post-traumatic stress disorder, and features objects like a wooden gun, a balaclava and a snake made from a branch in a wired cage.
Nelson, who represented Britain at the 54th Venice Biennale in 2011, takes his visitors through a labyrinth of corridors and rooms in one installation called "The Deliverance and The Patience", which includes a travel agent's office and a gambling den.