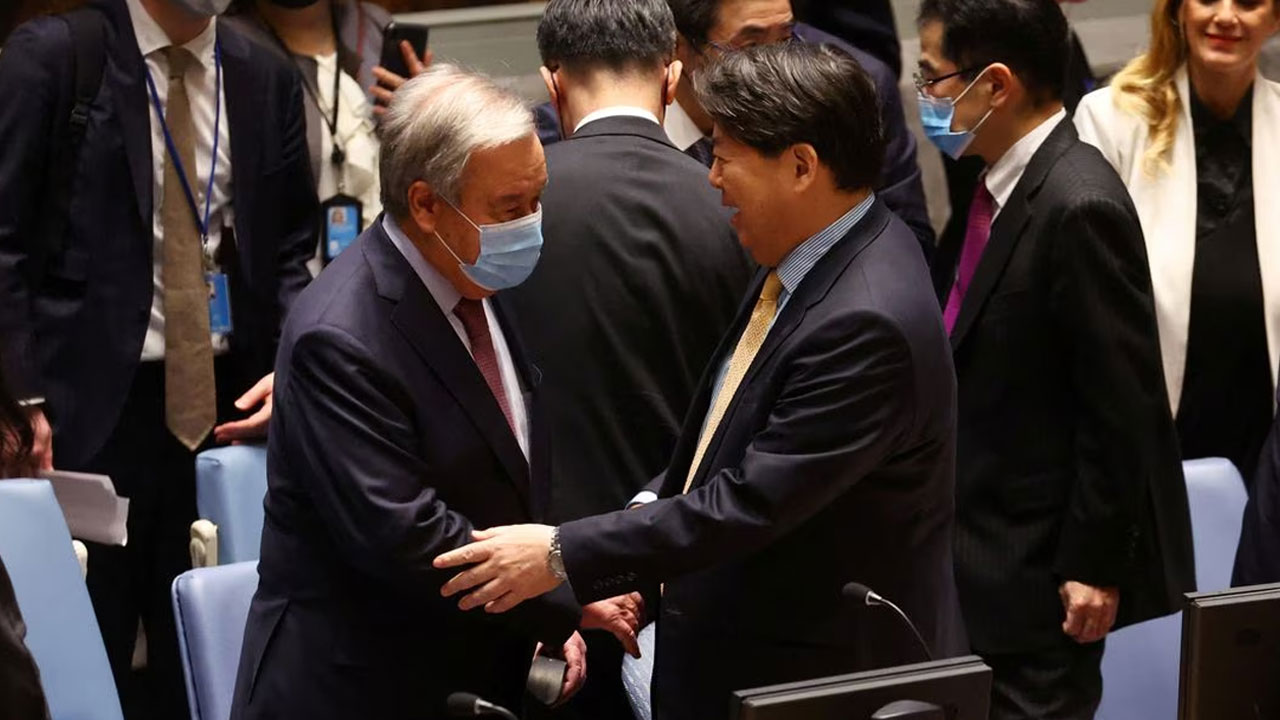 [Source: Reuters]
United Nations Secretary-General Antonio Guterres said on Thursday that the onus is on North Korea to return to talks aimed at getting Pyongyang to give up its nuclear weapons program, a rebuttal of China's demand that the United States needs to show flexibility.
North Korea has been subject to U.N. sanctions since 2006 over its nuclear and ballistic missile programs. So-called six-party denuclearization talks – between North Korea, South Korea, China, the United States, Russia and Japan – stalled in 2009.
Talks between North Korean leader Kim Jong Un and then-U.S. President Donald Trump in 2018 and 2019 also failed. China and Russia have since pushed for U.N. sanctions to be eased for humanitarian purposes and to entice Pyongyang back to talks.
Article continues after advertisement
"The unlawful nuclear weapons programme being pursued by the Democratic People's Republic of Korea is a clear and present danger, driving risks and geopolitical tensions to new heights," Guterres told a Security Council meeting on the rule of law, chaired by Japan's Foreign Minister Yoshimasa Hayashi.
"The onus is on the DPRK to comply with its international obligations and return to the negotiating table," said Guterres, using North Korea's formal name.
North Korea's mission to the United Nations in New York did not immediately respond to a request for comment on Guterres' remarks. But in November, North Korea's foreign minister accused Guterres of siding with the United States and failing to maintain impartiality and objectivity.