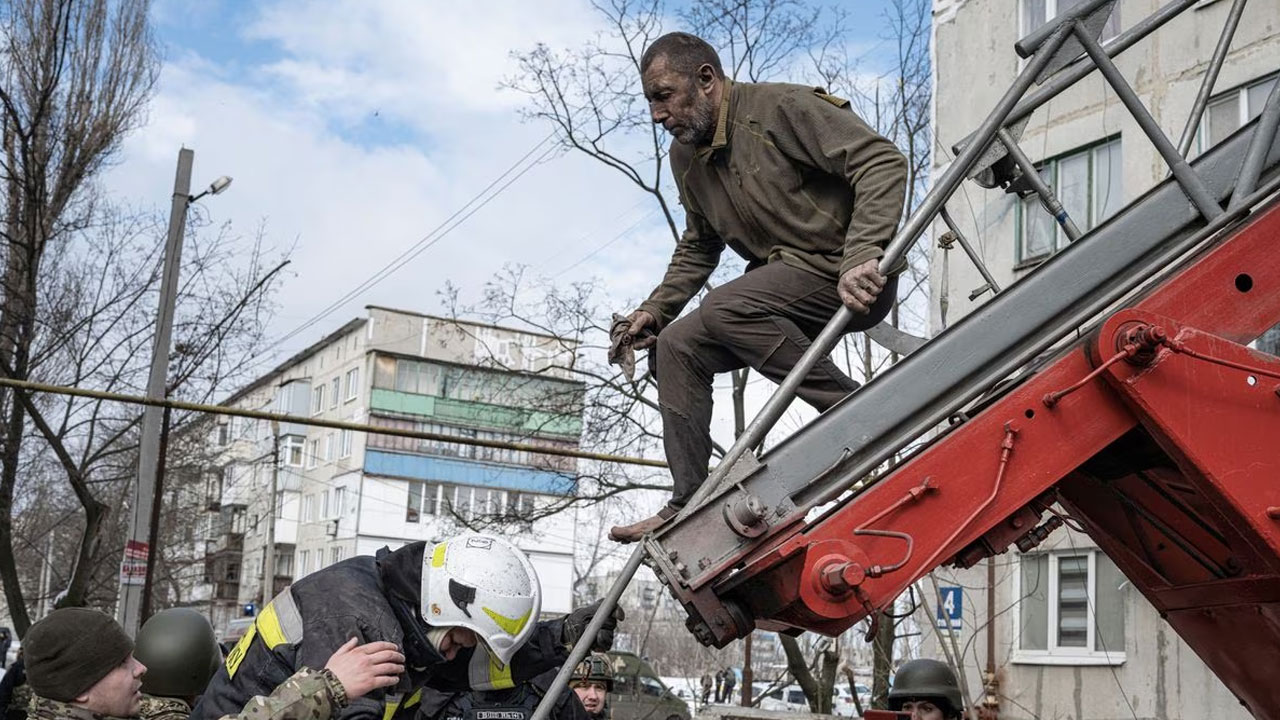 A man is rescued by firefighters after an apartment block was heavily damaged by a missile strike, amid Russia's attack on Ukraine, in Pokrovsk, Donetsk region, Ukraine.
Russia said on Wednesday it had broken through two of Ukraine's fortified defence lines in the east and Kyiv spoke of relentless Russian attacks making it "difficult for us", as Western allies announced more military aid for Kyiv including artillery rounds.
Bolstered by tens of thousands of reservists drafted in December after months of humiliating battlefield reverses, Russia has intensified attacks across southern and eastern Ukraine in recent weeks, and a major new offensive is widely anticipated as the first anniversary of its invasion nears.
The Russian Defence Ministry said Ukrainian forces had retreated in the face of Russian attacks in the Luhansk region, although it gave no details and Reuters was not able to independently verify this and other battlefield reports.
Article continues after advertisement
"During the offensive … the Ukrainian troops randomly retreated to a distance of up to 3 km (2 miles) from the previously occupied lines," the ministry said on the Telegram messaging app.
"Even the more fortified second line of defence of the enemy could not hold the breakthrough of the Russian military."
The ministry did not specify in which part of the Luhansk region the offensive took place.
Later in the day, Ukrainian deputy defence minister Hanna Malyar said Russian forces were mounting "round-the-clock" assaults on government positions, without specifying where.
"The situation is tense. Yes, it is difficult for us. But our fighters are not allowing the enemy to achieve their goals and are inflicting very serious losses," Maltyar wrote on the Telegram messaging app.
Luhansk regional governor Serhiy Haidai said Russia was pouring heavy equipment and mobilised troops into Luhansk.
"The attacks are coming in waves from different directions. (But) those who spread the information that allegedly our defence forces have pulled back beyond the line of the administrative boundary (of Luhansk) – this does not correspond to reality."
In Kyiv, the capital's military administration said six Russian balloons that may have contained reconnaissance equipment were shot down over the city on Wednesday after air raid sirens blared.
"The purpose of launching the balloons was possibly to detect and exhaust our air defences," it said on the Telegram messaging app. Russia did not immediately comment.