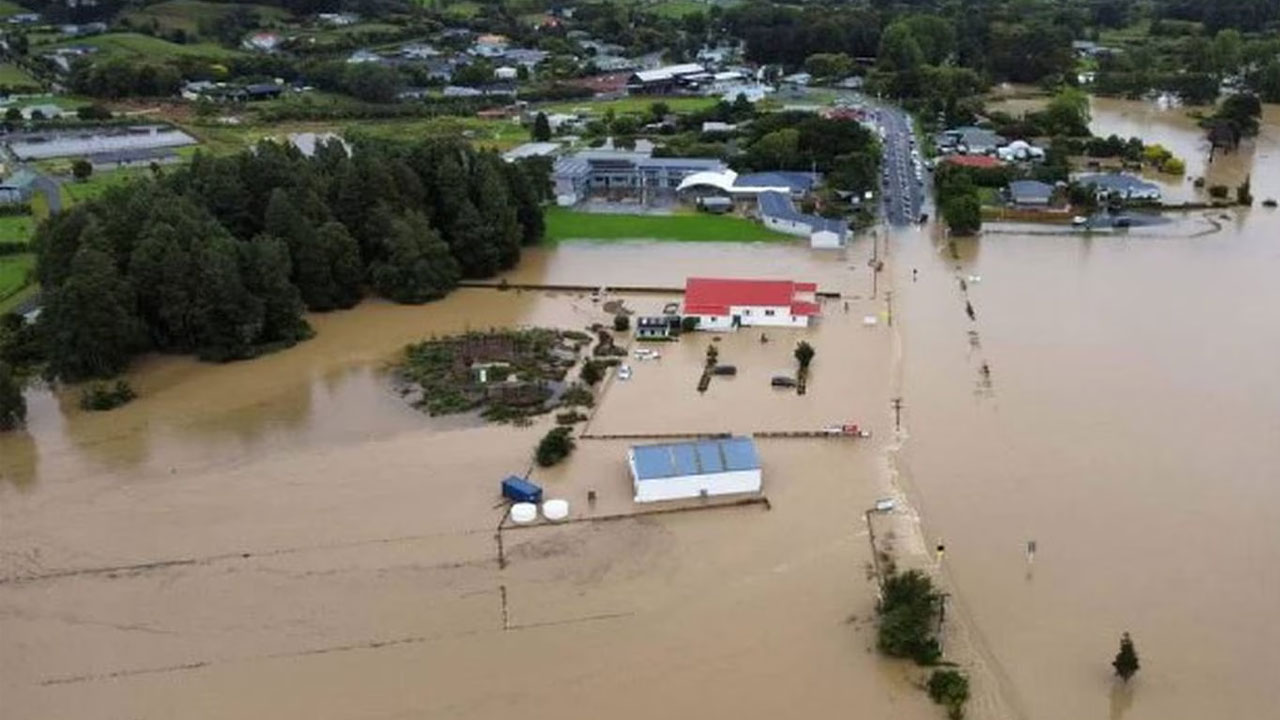 [Source: 1News]
Two people have died and two people are missing in Auckland, police have announced. Both of the people who died were found in floodwaters on the North Shore.
"Enquiries into the circumstances of both these deaths are ongoing," police said.
"Police continue to urge people to stay home and not drive unless absolutely necessary today.
Article continues after advertisement
"Many roads are closed in the region due to flooding and slips, making it extremely dangerous to be on the roads."
Speaking to RNZ, the city's mayor Wayne Brown told Aucklanders that it "is not over" and that people should stay home if they can.
Bottom of the hill in Kingsland. #Auckland #floods pic.twitter.com/FLtGwnx5wN

— Ian Steward (@IanSteward) January 27, 2023
He said a number of evacuation centres were "compromised" last night.
Additionally, he defended his response to the flooding after other leaders called upon him to call a state of emergency last night.
"The state of emergency is a prescribed process. It's quite formal. I had to wait until I had the official request from the emergency management centre," Brown said.
"When the police and Fire and Emergency announced that they were being overwhelmed, that's when they recommended I call a state of emergency. I was following the recommendations of the professionals."
National Party leader Christopher Luxon and several Auckland councillors publicly called for the mayor to declare an emergency last night – before he did so.
Declaring a state of emergency gives rescuers additional powers and allows authorities to provide additional aid.
"The decisions are guided from the professional experts in the field – rather than just from Twitter," the mayor said.
"This is an unprecedented event – it'll be interesting to see just how well prepared Wellington is when the earthquake strikes."
Brown is expected to meet with Prime Minister Chris Hipkins later today.
Aucklanders are waking up to a flood-damaged city after Tāmaki Makaurau saw unprecedented rainfall yesterday.
Thousands of emergency service calls have been made and the Prime Minister is urging people to support each other.
The North Shore Civil Defence Centre was relocated to Massey University's Albany Campus from its original location at North Shore Events Centre last night.
"Those who are displaced or need assistance can access the centre via the main entrance at Gate 1," Auckland Emergency Management said in a statement
The New Zealand Defence Force remains on the ground in Auckland.
Civil Defence have announced payments for some Aucklanders affected by the damage.
If people had to leave their home, were staying away from home at the time of the emergency and can't return, can't go to work, or need help with food, bedding, or clothing, they may be eligible for the payment.