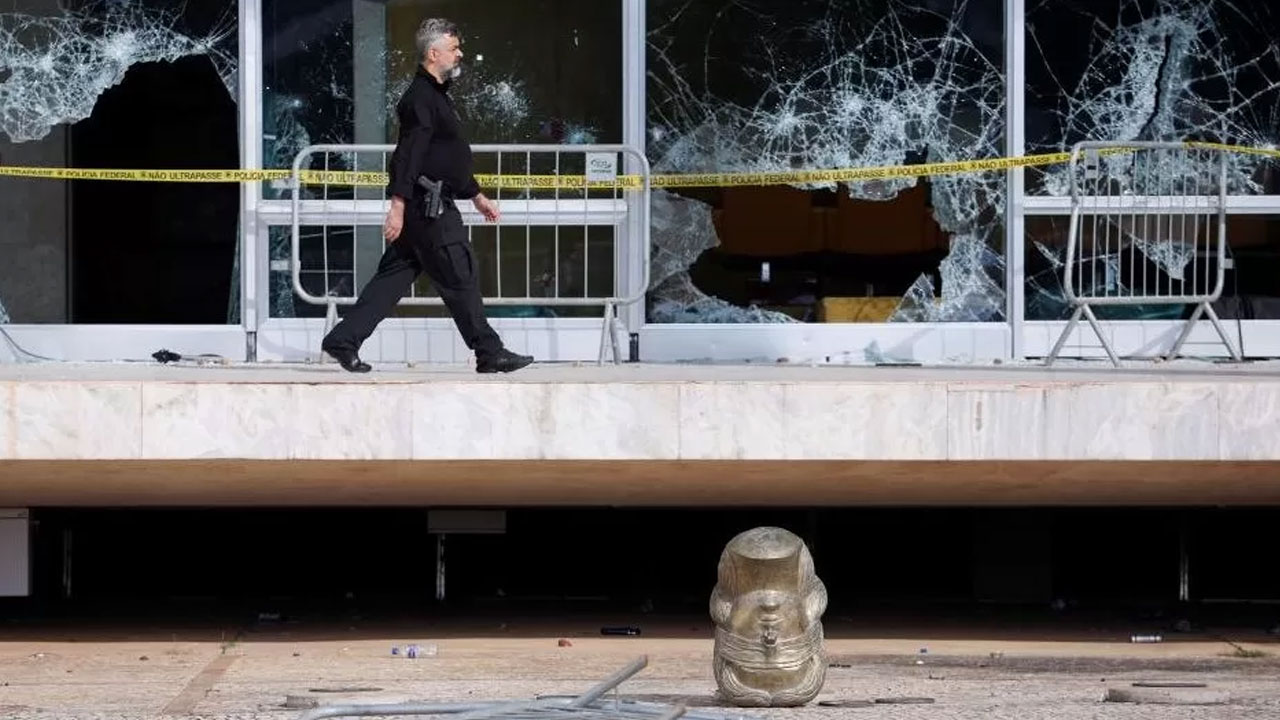 [Source: BBC]
More than 1,200 people have been formally arrested and are being charged in relation to the riot at Brazil's Congress.
Authorities have five days to charge suspects who have been formally arrested.
In total, more than 1,500 people were detained after the riot.
Article continues after advertisement
Concerns about potential further protests have prompted a large security forces deployment in Brazil's capital.
Brazilian Federal Police sources say those being formally charged are being held at the force's academy in Brasilia – where most of the arrested were taken after the riot – and some have been moved to other facilities.
The authorities have warned that some of the detainees who have been released may ultimately be arrested amid the ongoing investigation.
And they have expressed concern that more rallies could be organized by hardline supporters of former Brazilian President Jair Bolsonaro.
According to a memo from federal prosecutors seen by the BBC, pro-Bolsonaro groups have been calling for "mega" demonstrations to take place across Brazilian state capitals.