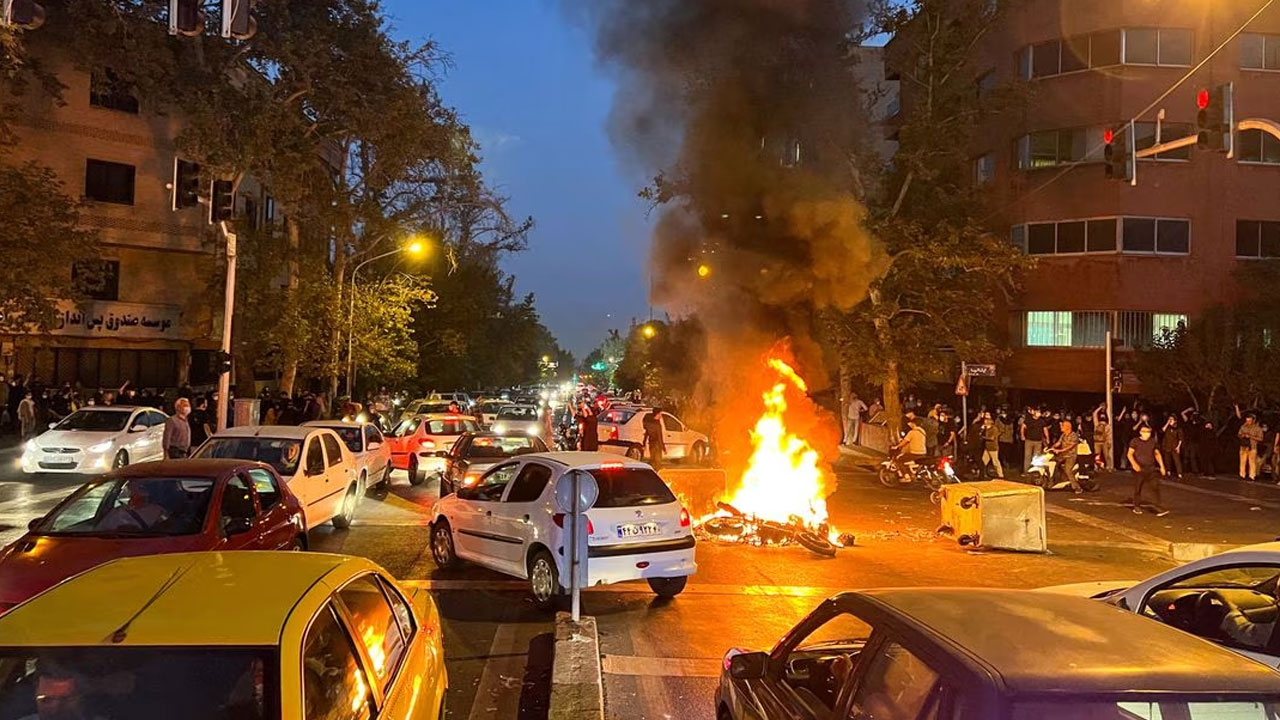 A police motorcycle burns during a protest over the death of Mahsa Amini, a woman who died after being arrested by the Islamic republic's "morality police", in Tehran, Iran September 19, 2022. [Source: Reuters]
A Revolutionary Court in Iran began the trial of a female journalist behind closed doors on charges linked to her coverage of a Kurdish-Iranian woman whose death in custody last year sparked months of unrest, her husband said on Twitter.
Mahsa Amini's death while held by the morality police for allegedly violating Iran's strict dress code unleashed a wave of mass anti-government protests for months, posing one of the boldest challenges to the country's clerical leaders in decades.
A photo taken by Niloofar Hamedi for the pro-reform Sharq daily showing Amini's parents hugging each other in a Tehran hospital where their daughter was lying in a coma was the first sign to the world that all was not well with 22-year-old Amini.
Article continues after advertisement
Tuesday's trial session "ended in less than two hours while her lawyers did not get a chance to defend her and her family members were not allowed to attend the court," Hamedi's husband, Mohammad Hossein Ajorlou, said on Twitter.
Hamedi, along with another female journalist, Elaheh Mohammadi, who went on trial on Monday, face several charges including "colluding with hostile powers" for their coverage of Amini's death.
Iran's intelligence ministry in October accused Mohammadi and Hamedi, both imprisoned for over eight months, of being CIA foreign agents.
Iran's clerical rulers have blamed the protests on an array of enemies, including the United States, aimed at destabilising the Islamic Republic.