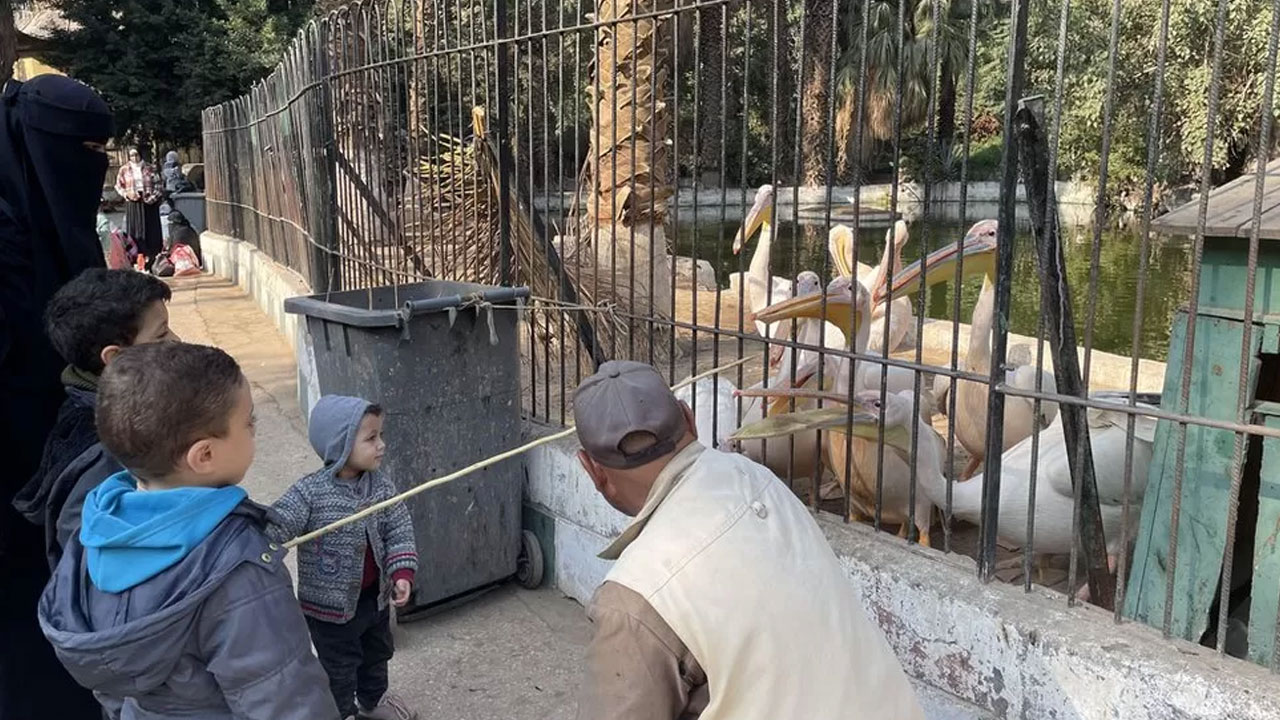 Giza Zoo is a popular attraction - but it has been criticised for being substandard. [Source: BBC]
A delighted Egyptian girl tosses a handful of fish to the hungry sea lions after her father discreetly hands a few coins to a keeper at Giza Zoo.
Nearby, visitors can also feed sweet potatoes to a camel or hay to zebra, or get keepers to prod a caged lion for a selfie.
The historic zoo was the first in the region and was once a symbol of Egypt's modernity. But its practices – which experts say are rooted in the 1950s – and its premises are badly in need of an update.
Article continues after advertisement
Still, a recent government announcement that its doors will be closed for a year to make improvements has been met with scepticism by the public and animal welfare groups alike.
"My kids love the zoo. We come here on weekends and holidays," says Ahmed Ibrahim, a father of four, sitting on a small rug with his family by the pelican pond.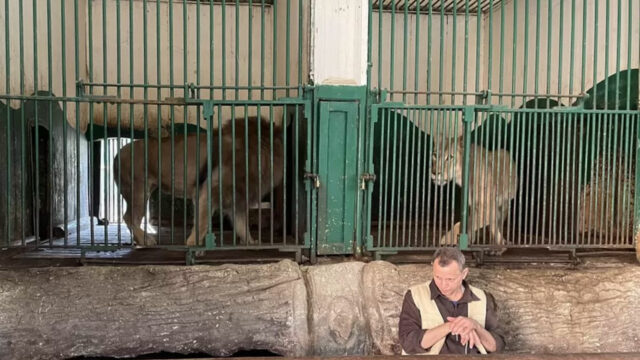 Enclosures require updating and enlarging
The factory worker, who is paid just under $100 (£82) a month, has little money to spare for leisure activities and fears the zoo will now become unaffordable. Like millions of Egyptians, he has been hit by skyrocketing prices and the latest currency devaluation.
"Right now, the entrance ticket is five [Egyptian] pounds ($0.20; £0.16) and the kids go free. How much will it be after the new development?" Ahmed wonders.
Poor conditions
For the renovation, Egypt's ministry of agriculture is handing over responsibility for the 80 acres of zoo and gardens to a military-run company and a United Arab Emirates-based consultancy.
In return, they will get the right to profits made over the next 25-years.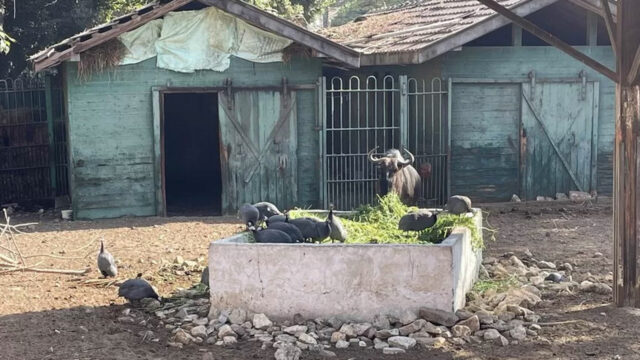 The zoo is antiquated compared to more modern types
The Egyptian President, Abdul Fattah al-Sisi, says the project will "develop the zoo to be similar to its world-class peers".
He has previously complained about the site, saying it represents "the extent of negligence and shortcomings" in the country.
Poor conditions – including elephants tethered on short chains, a giraffe so depressed it killed itself, and monkeys being provoked by children – have drawn negative attention in recent years. The zoo has long lost its membership of the World Association of Zoos and Aquariums (Waza).
Today, keepers still lack training and are low paid. Many hold back food for animals until visitors pay for it and will harass caged creatures to make them roar or perform tricks in exchange for tips.