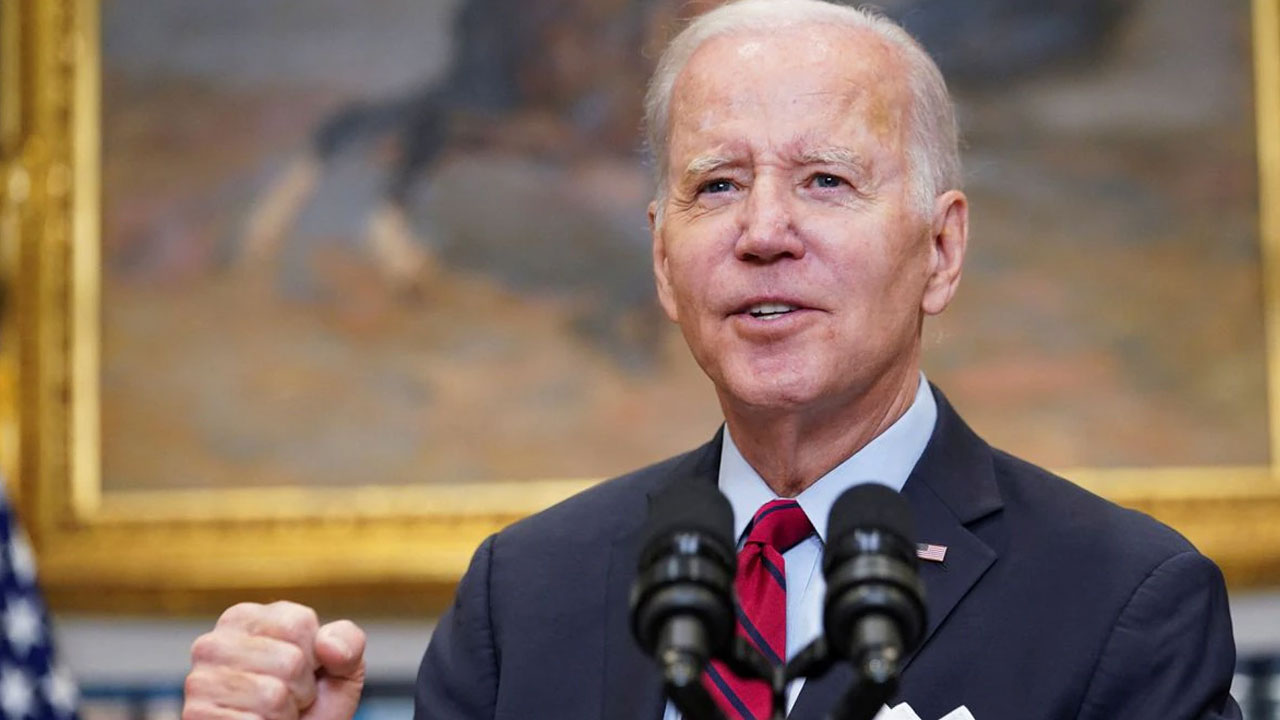 US President, Joe Biden. [Source: Reuters]
President Joe Biden said he was surprised to learn that classified documents were found in a think-tank office he once used and said he and his team are cooperating fully with a review into what happened.
Biden told reporters at a joint news conference with the leaders of Mexico and Canada that he takes classified documents seriously. He said he did not know what was in the documents.
"We are cooperating fully with the review, which I hope will be finished soon," Biden said.
Article continues after advertisement
A Democrat, Biden has faced criticism from Republicans after his Justice Department launched an investigation last year into Republican former President Donald Trump's handling of classified documents discovered at his Mar-a-Lago club in Palm Beach, Florida.
The cases differ in several ways.
Biden's attorneys discovered fewer than a dozen classified records inside the office at the think-tank and informed the U.S. National Archives of their discovery, turned over the materials, and said they were cooperating with the Archives and the Justice Department.
Biden periodically used the think-tank office space from mid-2017, after his term as vice president for Democratic President Barack Obama ended, until the start of his 2020 presidential campaign.
By contrast, Trump kept thousands of government records, a few hundred of which were marked as classified, inside his Florida residence for more than a year after departing the White House, and did not return them immediately or willingly despite numerous requests by the National Archives.
When Trump finally handed over 15 boxes of records in January 2022, the Archives discovered more than 100 were marked as classified. It later referred the matter to the Justice Department.
Investigators tried to get Trump to return any remaining classified records through a grand jury subpoena and a visit to his Mar-a-Lago estate. On that visit, Trump's advisers returned a few dozen additional classified records and attested that no other classified material remained in the residence.
Suspecting possible obstruction of justice, the FBI sought and obtained court approval in August to search his Florida home, where agents found more than 13,000 additional records, about 100 of them highly classified.
U.S. Attorney General Merrick Garland appointed Special Counsel Jack Smith in November to investigate the matter.
To prove a crime occurred, investigators would need evidence to show that Trump or his associates knowingly and willfully retained the records and intentionally sought to obstruct the department's investigation to get them returned.
Republican Representative Mike Turner of the House Permanent Select Committee on Intelligence sent a letter asking U.S. Director of National Intelligence Avril Haines for "an immediate review and damage assessment" of the Biden documents case.
"This discovery of classified information would put President Biden in potential violation of laws protecting national security, including the Espionage Act and Presidential Records Act," Turner said in a statement on Tuesday.
Representative Elise Stefanik, a staunch Trump ally who chairs the House Republican caucus, said in a statement that the documents raised serious questions about national security. She called it "troubling" that they were turned over to the National Archives just before the November midterm elections "and the corrupt Biden DOJ covered it up for two months."
Biden defended the handling of the documents.
"They found some documents in a box in a locked cabinet or at least a closet. And as soon as they did, they realized there were several classified documents in that box. And they did what they should have done. They immediately called the Archives," he said.
"I was briefed about this discovery and surprised to learn that there were any government records that were taken there to that office, but I don't know what's in the documents," he said.
He said his lawyers have suggested he not ask what was in the documents.
"I've turned over the boxes, they've turned over the boxes to the Archives, and we are cooperating fully with the review, which I hope will be finished soon. And there'll be more detail at that time," he said.