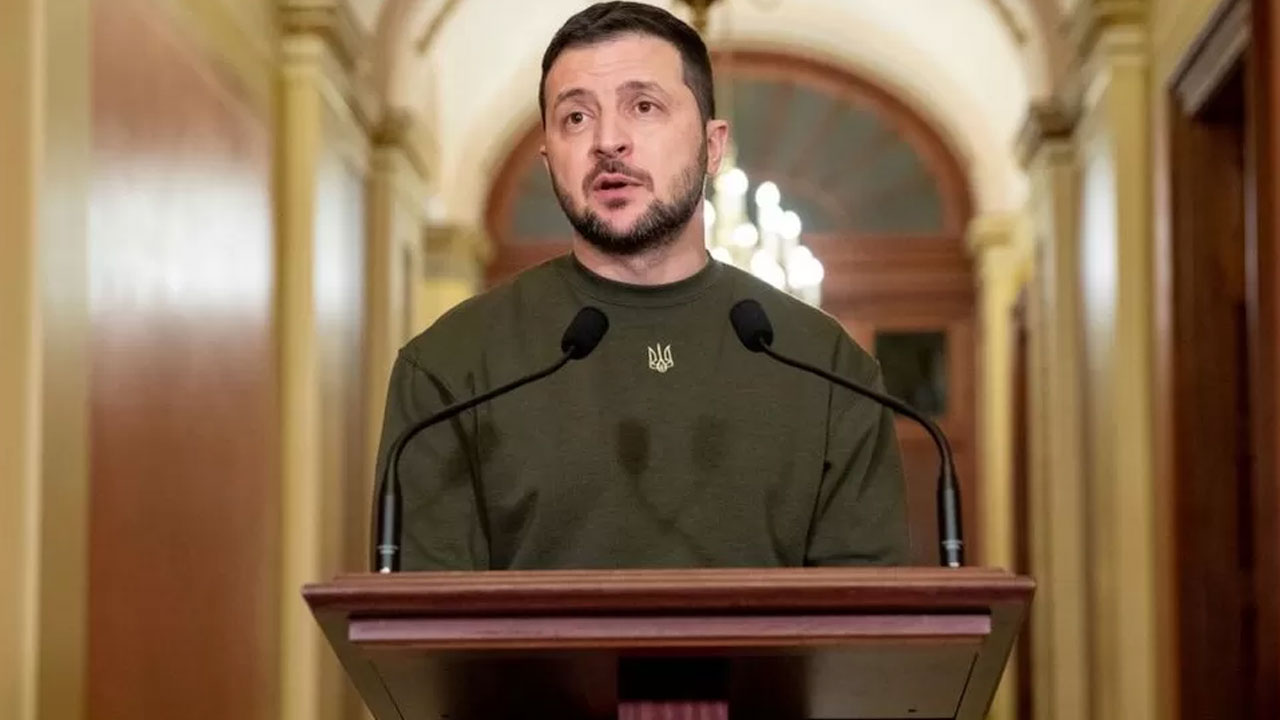 Ukrainian President Volodymyr Zelenskyy
Ukrainian President Volodymyr Zelenskyy has urged International Federations to stop Russian and Belarusian athletes from participating after claiming that the International Olympic Committee wants to open sports to the propaganda influence of the terrorist state.
Speaking in his nightly address, Zelenskyy confirmed that he had sent a letter to the heads of the world's leading governing bodies calling on them to respond to the IOC's move to potentially reintegrate athletes from Russia and Belarus.
A ban on Russian and Belarusian national symbols remains in place but the door has been opened for athletes to return under "strict conditions" of neutrality as the IOC continues to explore a pathway for their participation.
Article continues after advertisement
The Olympic Council of Asia (OCA) said it "remains on standby" to welcome athletes from the two countries to its event but the IOC noted that each IF is the "sole authority" for its international competition.
Zelenskyy has now written to IF Presidents in a bid to "bring international sports agencies back to the true Olympic principles" as reported by Ukraine's national news agency Ukrinform.